Case Study: Automha Optimizes Space and Storage for UK Brewer
28th January 2019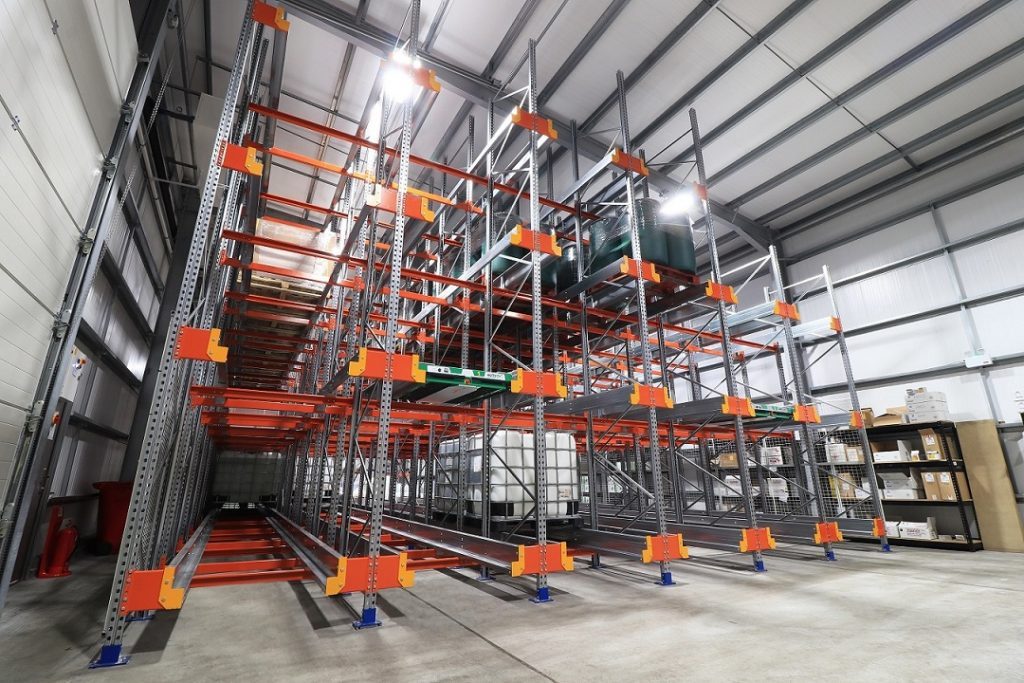 Following continued growth, long-established UK brewer Murphy & Son needed to increase capacity for its finished goods. They would be stored in a number of ways – intermediate bulk container (IBC), individual barrels or small boxed items stored on traditional pallets. The company wanted to exploit an existing plant in Nottingham, optimizing its storage capacity. Different pallet options and a warehouse to be created within an existing site were therefore the two starting conditions to be submitted to the potential supplier.
Murphy & Son turned to Sec Storage, a UK specialist in the design, supply and installation of pallet racking systems in all shapes, sizes and configurations. Sec Storage, following a detailed analysis of the building slated to house the new warehouse and the load units, designed the best solution for Murphy & Son, developing a semi-automatic storage system for multi-depth pallet, which was implemented using Automha's Autosat shuttle.
The choice of Sec Storage and its customer alighted on Automha's Autosat satellite for several reasons. Autosat was able to fully respond to the customer's need to maximize storage capacity within the pre-existing building. Automha's satellite is in fact ideal for semi-automatic storage of multi-depth pallets inside a traditional drive-in shelf and guarantees maximum exploitation of the warehouse volume. In the Murphy & Son warehouse, the Autosat shuttle is loaded onto the required lane by a forklift truck and once it has started, it runs through the lane until it reaches the first available pallet, in a FIFO logic. This greatly reduces the presence of forklift operators in the warehouse, since in this scenario the operator only has to worry about loading the pallet onto the shuttle which then automatically moves along the shelves. In addition to simple storage, Autosat guarantees several important functions of reordering, counting, anti-collision, manual management and many others. Thanks to this multi-depth and high-density storage solution, Murphy & Son is now able to reach a storage capacity of more than 280 pallets, in a space of over 1500sqm.
Murphy & Son's new warehouse and storage solutions provides them with a highly space optimized and operationally efficient storage system, with the ability to further increase productivity by implementing additional shuttles, when the need arises or when season demand dictates. AUTOSAT, with its 4.000 installations in 46 Countries is the best business card of the company today, internationally recognized for references and applied technology. Sec storage also confirms that Automha's shuttle is a very efficient solution, which they will continue to promote always wherever applicable among the their customers.