British Storage Supplier Launches Racking Rental Service
24th April 2023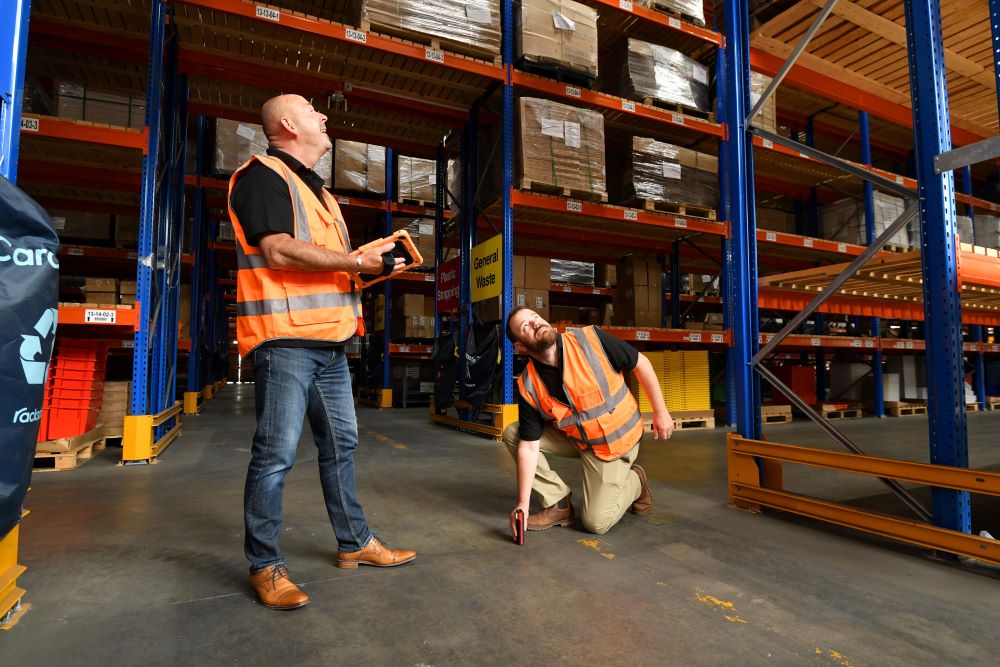 Rapid Racking Rental, a new service from Gloucestershire-based storage supplier Rapid Racking, is now providing flexible and low-cost storage solutions to businesses in need of temporary racking and shelving.
As part of an initiative to offer a dynamic service to the storage market, the UK-based supplier has launched Rapid Racking Rental in a bid to provide a sustainable alternative to one-off racking purchases intended for short-term use. With an average lifespan of 30 years, Rapid Racking's steel units are a viable option for long-term investments, however the rental service aims to broaden the storage supplier's market into the circular supply chain as a cheaper and adaptable alternative as part of a fixed-term contract.
The new rental service includes an on-site survey with a design specialist, a free project quote and plan, the assembly of large racking orders, routine rack inspections and optional material handling additions such as storage containers, pallet trucks, and step ladders.
Rapid Racking Rental has been led to fruition by the company's Head of Product and Services, Tom Ellis. He comments: "The rental service is intended to support businesses that only require storage for a limited time, or those which need a low-cost entry point into the world of storage. As our racking's frames and beams are made from steel, they are long-lasting by nature. However, we have identified that this is not necessarily a suitable purchase for every business, particularly SMEs. Our new rental service is a low-cost alternative to long-term investments, so this could benefit new businesses who haven't established a stable cash flow and prove a viable option for pop-up retailers, seasonal outlets and businesses in between premises. We want to offer our durable racking products to a wider market, with the same intent to provide high quality storage solutions. Plus, the racking can be rented for as long as the customer requires with the option to extend the project timeline or purchase the racking at the end of the rental contract."
Mr Ellis says that as well as broadening the storage supplier's market options, he hopes that the new service will encourage businesses to opt for more sustainable storage options when seeking short-term racking and shelving by enabling customers to rent racking for a minimum of three months. He adds: "Let us take away the hassle of managing your storage solutions by offering it as a service instead – with no large upfront costs, or hidden fees. This new rental service includes the design, supply, delivery, installation, inspection and removal of your racking all for a monthly, single fixed cost."
Rapid Racking is one of the UK's leading suppliers and stockholders of commercial racking and shelving, providing a range storage solutions and accessories from our site in Kemble, Gloucestershire. It is a subsidiary of the Manutan Group, a leader in the international supply of industrial, commercial and office equipment to businesses. Working closely with Manutan's 25 subsidiaries across 17 countries, Rapid Racking offers the best possible product selection for a range of commercial and domestic storage needs at competitive prices.