BITO Introduces Last Mile Container for Online Grocery
5th November 2019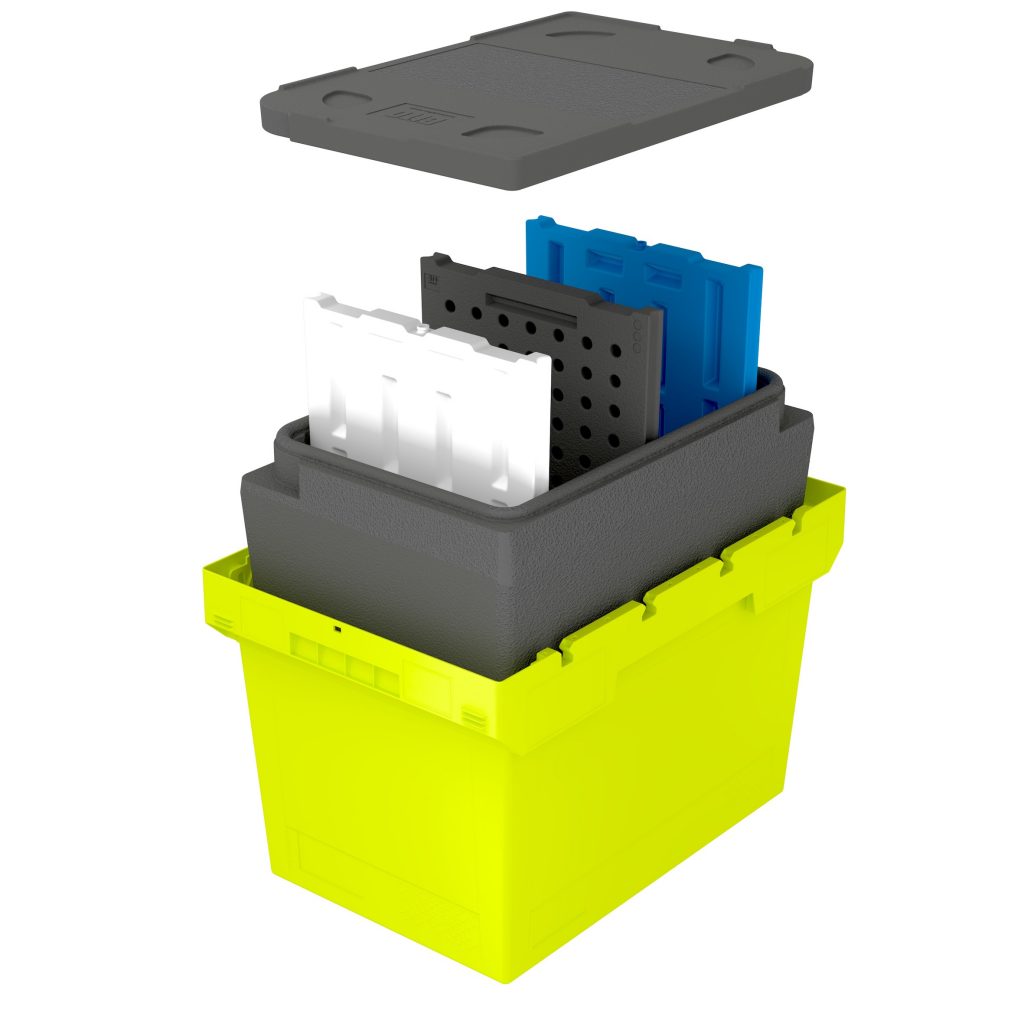 Storage and picking specialist BITO has introduced the MB Food & Delivery container. This latest addition of the successful MB multi-purpose container range offers a secure and sustainable last mile solution for online grocery.
As online grocery continues to grow in popularity, retailers are being challenged to deliver temperature sensitive foods safely to the consumer – and, if possible, without producing any further packaging waste.
The movement toward sustainable and eco-friendly shopping, especially in the food sector has seen the reduction of plastic waste – whether as secondary packaging or single-use shopping bags for carrying purchases home – become a consumer priority.
This is increasing the demand for reusable carrying and transport aids – not only with consumers, but also with online retailers seeking optimum solutions to reduce costs.
BITO's answer is the new MB Food & Delivery container. Sized at 600 x 400 x 373 mm, this latest addition to the successful MB multi-purpose container series has been developed especially for the retail e-commerce market and is provided with various equipment options.
Peter Kerth, Head of Product Management at BITO-Lagertechnik said: "Suppliers in the e-food sector have gained a lot of experience over the years since the start of online food shopping – especially with regard to the necessary requirements when transporting food over the last mile to the customer. We have received an increasing number of customer enquiries for bins and containers that have to meet certain requirements for food distribution. We have now responded by adding a new container type to our successful MB series."
In online grocery retail goods must reach the consumer undamaged. Freshness and quality assurance are top priorities and compliance with cold chain requirements ¬– from leaving the supermarket or warehouse to door-step delivery – is essential. In addition, goods that need to be shipped standing upright must be secured against tipping over. Another requirement is to minimise the number of totes required per delivery and to keep minimise the storage area for empty totes.
Peter Kerth explained: "Customers not only need a space-saving, nestable container, they also want various options of customisation. It is important that a wide variety of products can be transported in the same container without wasting space. The new container height, for example, resulted from the fact that 1.5 litre bottles often have to be transported standing, a requirement that was repeatedly brought to our attention. In addition, different temperature zones in one and the same delivery box are another requirement. Since packaging quality and product size can vary a lot, it is important to ensure that items do not tip over, break or leak. The quality of the goods during transport and delivery must in no case be jeopardised. This was a top priority. Retailers also want to avoid delivery containers that are only half full so space is not wasted in transport vehicles."
The MB Food & Delivery container's numerous optional features make it an ideal shipment tote for online grocery shopping. These features include dividers that prevent items from slipping, tipping and leaking and ensure bottles or cups remain in an upright position. Equally important are insulation inserts made of EPP to provide a variety of dry storage or lower temperature areas for fresh produce, dairy products or frozen foods. Thanks to these inserts, it is possible to create several temperature zones within the same container. This is an advantage for small orders with only a few items per temperature range. These orders can be shipped within the same container, thereby reducing the number of containers per customer. The insulation inserts are currently available in two modular sizes, which allows a combination of two temperature zones in one container.
Options also include matching cold packs made of 'phase-change' materials (PCMs), which also have a divider function, and deep-freeze packs for temperatures as low as -21°C. They are a safe, inexpensive and, above all, offer a multi-use alternative to dry ice.
If required, the container can also be equipped with bag holder rails for convenient order picking and neat product presentation to the end customer. For more protection during transport, customers can opt for a lid and seals.
The new MB-series container is also available with permeable sides. This ensures that cool temperatures in transport vehicles or storage rooms can reach the goods. Permeable sides help reduce a container's own weight which makes carrying easier.