All-Round Racking Strength
9th December 2022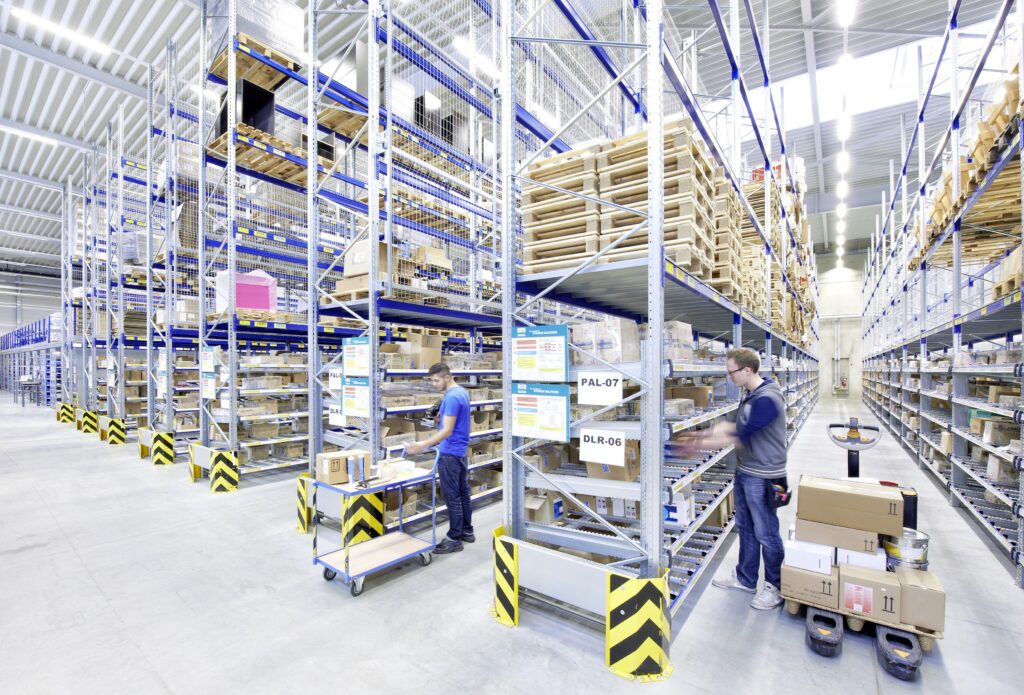 Instead of becoming sucked into a race to supply racking at the cheapest price in the quickest time, Bito focuses on bespoke projects that attract long-term customers.
Today's industrial racking game is a relentless race to the bottom. Bito consciously decided not to operate in this space. Instead, it takes a more consultative approach with its customers to ensure their warehousing operations run safely and smoothly." We're not particularly interested in kitting out mega sheds with racking," says Edward Hutchison, UK MD of Bito Storage Systems. "We prefer to leave that to the manufacturers who like to deal in those volumes. We are good at convincing the customer to stay where they are for another five years by giving them a better solution as to how to utilise their space or order picking."
Operating from a well-equipped facility in Nuneaton boasting a million-pound stockholding, Bito made the conscious decision to "cut out the middle man" and sell direct, rather than through a third party reseller. "By talking directly to a customer, you can look at the shape and size of their business, ask questions, and find out what they need rather than what they think they need. We can then offer other solutions, which we couldn't do through a third party."
People business
One of the core tenets Hutchison believes is behind his company's success is the investment it makes in its people. When a prospective member of Bito's sales team joins the business, they are offered the opportunity to gain skills such as drawing, estimating, and the capability required to put together an offer. "We employ people who are in control, have the right skills, and are given responsibility. Our guys know what the costs are from the bottom up. We understand the need to retain good quality people, so if you buy from Bito today, you would expect to deal with that person in five years' time when it comes to extending the system. The core of the company is very strong."
Racking in stock
Bito's UK offering is split into three: small orders, solutions, and key accounts. Before the digital era, it grew its business through a comprehensive small orders catalogue. Today, that investment manifests itself in the shape of a strong online business for small orders. With fresh stock arriving from Germany three times a week, and visibility of delivery movements thanks to high-quality freight partners Bito is well-placed to meet the demanding delivery expectations of UK buyers.
A regionally-based solutions team takes care of the small and medium projects, typically up to £1m. Then there's the key accounts team which looks after large and multi-site projects. "These three elements have given us quite a diverse business," says Hutchison, "but we're not overly reliant upon any one particular sales channel. The ideal is that all three cylinders are firing."
Bito's reputation has grown through its ability to offer sophisticated turnkey projects. Hutchison explains: "We like to sell a turnkey solution and whilst there's always going to be some pallet racking in there, it's the dynamics, it's the small parts, it's the order picking, the carton live, the containers, and then putting it all together, which we can then sell with a return on investment.
"One of the benefits that we have as a business is that we can take on unusual projects; we can design something that involves a lot of specialist equipment, even to the point where we have it fabricated to give the customer a precise solution. At Amazon, for example, at their peak picking times they double their workforce and they need additional picking stations. They're on wheels and they literally bring them in, roll them out and that's where you do your picking. When Amazon come to us, we have the space to prototype it and trial it with them. And now we spread those out all over the Amazon units throughout Europe."
Bito has been shrewd not to treat racking as a commodity, and its business is thriving as a result.