Stobart chooses Flexi Trucks for beverage handling
1st April 2022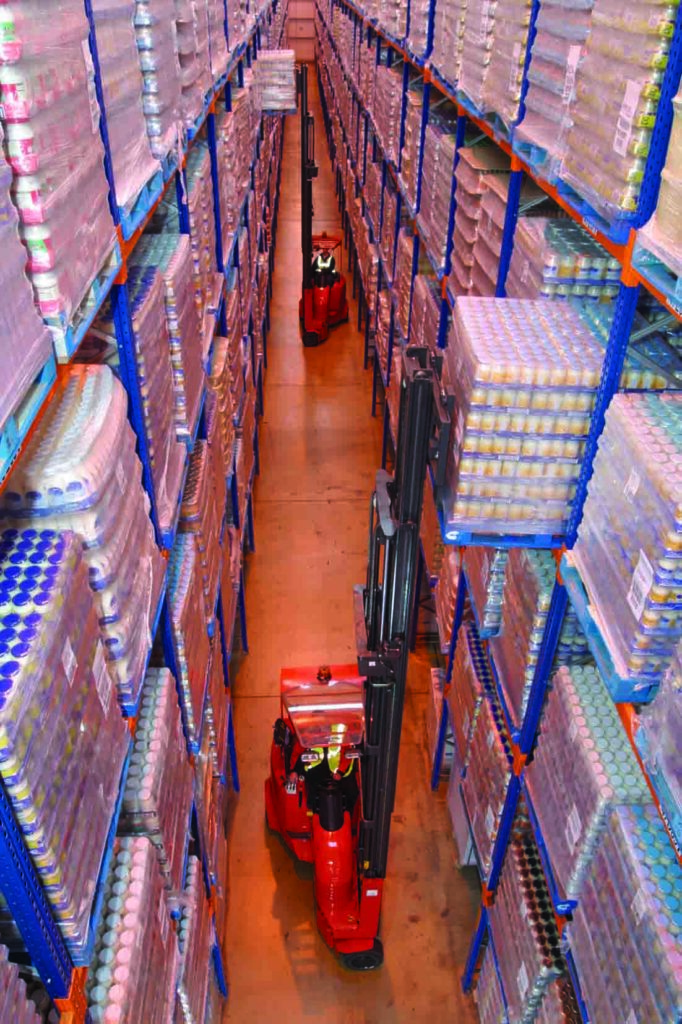 Eddie Stobart Contract Logistics has upgraded the materials handling equipment at a UK site in Magna Park, Lutterworth, with the introduction of state-of-the-art Flexi Truck articulated very narrow aisle (VNA) forklift technology.
Eddie Stobart has operated articulated trucks across its UK business for several years and the new Flexi Truck models will be deployed to service one of the company's long-standing beverage industry accounts.
The new models have a lift height of 13.2m and, thanks to the Flexi Truck's HiVIS lift mast, CCTV system, lift height selectors and specially developed integrated tilting and side shifting fork carriage, mast deflection when tilting is eliminated. This means that even at the highest lift heights pallet movement is fast and hugely efficient.
The trucks, which are built in the West Midlands by Narrow Aisle Ltd, have been supplied with a high-definition LCD CCTV system to ensure that the operator has a clear view of the load and the racking when retrieving and putting away pallets at height.
Like all models in the latest Flexi Truck digital range, the trucks can perform safely both inside and outside the warehouse pallet racking. This feature eliminates double handling and means that a single Flexi will do the work of two trucks: it unloads or loads from the goods-in zone like a counterbalanced truck and operates within the VNA aisleways without needing costly guidance systems or pick and deposit stations at the end of an aisle.
A dedicated battery power charging and changing system has been installed to provide round-the-clock operation at minimum energy cost. Being a food grade warehouse means the elimination of diesel and LP gas-powered forklifts is a significant benefit.
The fleet is supported by a detailed service level agreement to operate on three-shift, seven-day availability.
Narrow Aisle's managing director, John Maguire, commented: "Eddie Stobart seek to continuously improve operational efficiencies and the decision to invest in Flexi Truck articulated lift ruck technology is part of that commitment.
"Eddie Stobart recognise the operational benefits that articulated truck-based intralogistics solutions offer and see Flexi Truck as an articulated truck brand they can trust."