SSI Schaefer Publishes Sustainability Report
25th September 2023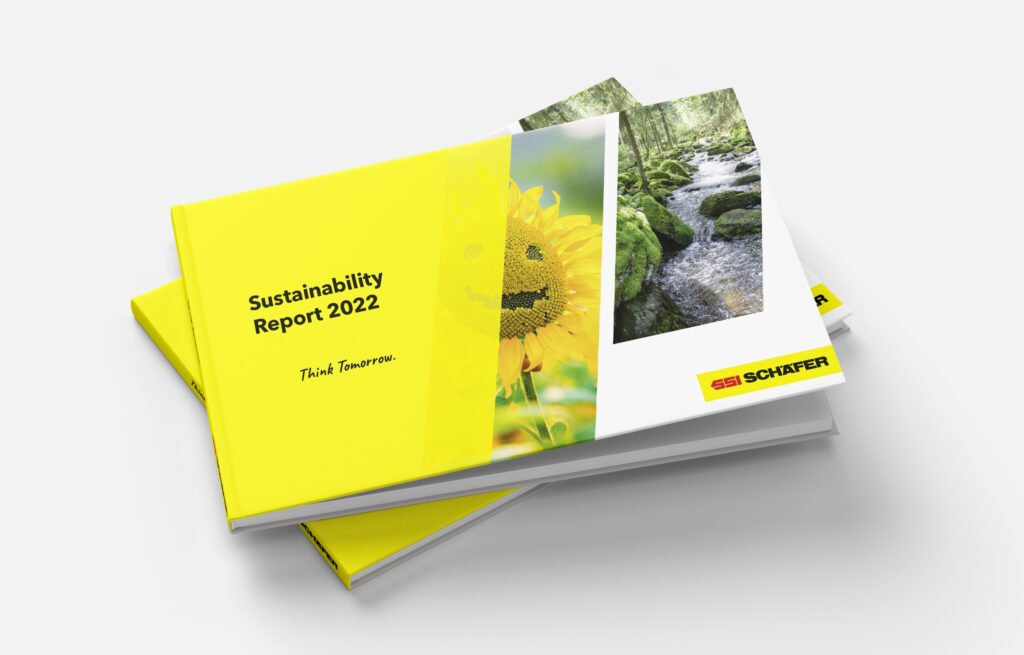 SSI Schaefer Group, a leading global solution provider for all areas of intralogistics, today published its second sustainability report. The report documents the company's progress in 2022 towards a more sustainable future. Activities focused on implementing measures that were defined in the sustainability strategy developed back in 2021. The sustainability strategy takes equal account of ecological, social and economic aspects.
Despite major challenges such as the effects of the Ukraine war, the SSI Schaefer Group was able to achieve important sustainability goals last year. In addition to the development of a group-wide strategy for sustainability management, a strategic environmental, health and safety management (EHS) was introduced, among other things. Furthermore, the calculation of the carbon footprint for the 18 largest entities of the SSI Schaefer Group was carried out for Scopes 1, 2 and partly 3. Based on this analysis, a climate strategy with measurable reduction goals for the coming years was derived.
"In 2022, we continued to focus on how we, as a globally active company, can make a positive contribution in terms of sustainability," says Steffen Bersch, CEO of the SSI Schaefer Group. "The second sustainability report underlines our ongoing commitment to a more sustainable future. It is another milestone in our efforts to live up to our responsibility towards the environment and society – and we are proud to have made such progress despite the challenges of the past year." In 2023, the company plans to continue its efforts and take further innovative measures to achieve its sustainability goals along the entire value chain.
Download the full 2022 Sustainability Report here.
The SSI Schaefer Group is a leading global solution provider for all areas of intralogistics. With innovative technologies and software, the company empowers customers to increase the efficiency and sustainability of their storage, picking, and transport processes. SSI Schaefer offers small and medium-sized enterprises, as well as large companies, cost-effective material handling solutions with industry expertise from a single source. From fully automated warehouses with tailored service and maintenance packages, to robotics and automated guided vehicles, to manual and semi-automatic systems such as workstations, racks, and containers, the company offers a complete solution. SSI Schaefer has also become one of the largest vendors of software for internal material flow. Its comprehensive software portfolio handles everything from warehouse management to material flow control. With state-of-the-art real-time analysis, intelligent data processing and optimization algorithms, it offers every possible option for integrated, sustainable resource management.
SSI Schaefer employs around 10,000 people at its international headquarters in Neunkirchen (Germany) and globally in more than 70 operating companies and seven production facilities on six continents.