Spiral doors bring clear benefits
18th November 2022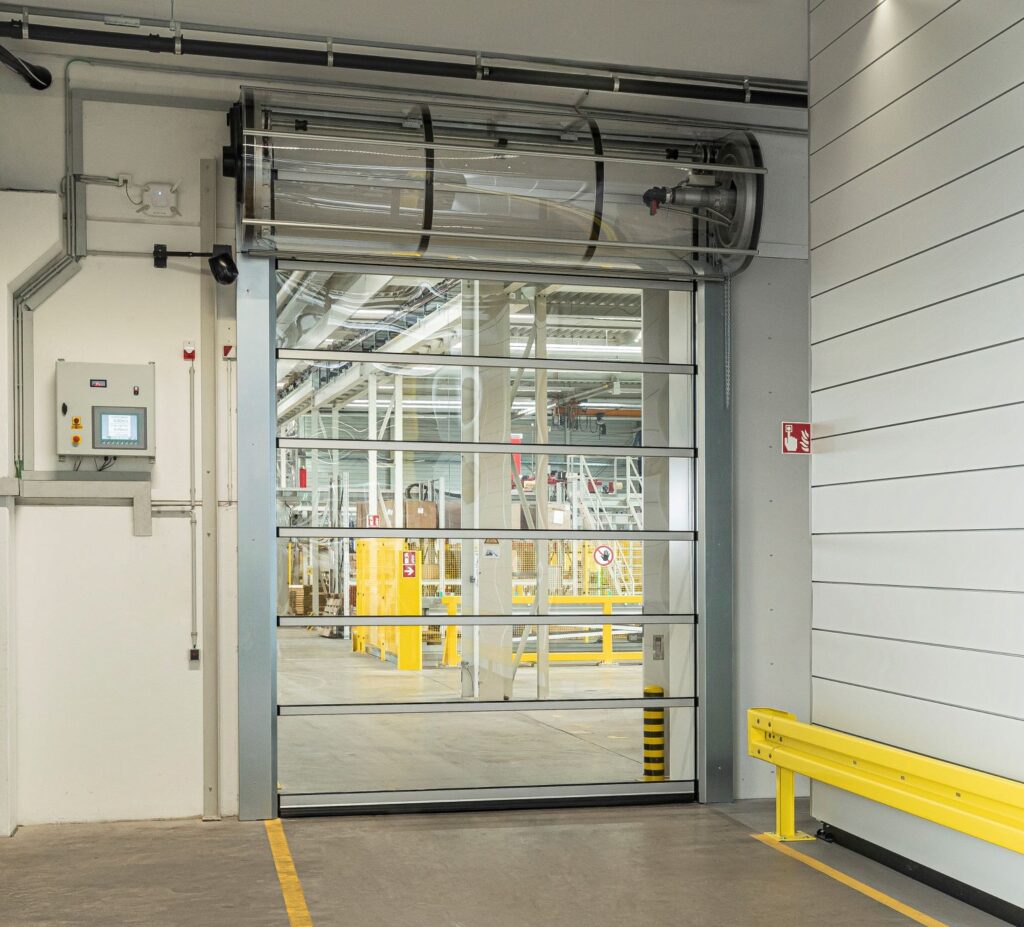 Hörmann UK has launched two new transparent, high-speed spiral doors, the HS5040 TurboLux and Turbolux S. With a market-leading opening speed of up to 4m/s, Hörmann says the TurboLux range combines high speed operation with optimised transparency, strength, and durability, making them ideal for demanding applications where efficiency and visibility are key.
The TurboLux range offers a pleasingly symmetrical and compact design, with transparent door laths manufactured from a clear, high-grade polycarbonate which provides high impact and breakage resistance. Providing 90% transparency, the door has been designed to maximise light and visibility, helping to reduce accidents, ensure smooth and efficient transport processes, and provide brighter working environments to improve operator conditions.
With TurboLux doors providing impressive opening speeds of up to 4m/s and closing speeds of 1m/s, operator safety is paramount. Situated within the side panels of the door is a light grille which monitors the door closing zone up to a height of 2500mm whilst a gentle soft-stop function stops the door in the event of an obstacle being detected.
Standard door sizes of up to 5000mm x 5000mm are achievable and offer an optional wind load resistance of Class 4, speeds of up to 133km/h, making the Turbolux door suitable for both external and internal installation. Narrow side panels of 250mm result in a door that offers installation flexibility as it can be fitted into confined spaces, and to aid fast and efficient installation key components are supplied pre-assembled.
Commenting on the introduction of the TurboLux range, Phil Thorpe, Industrial Division Manager at Hörmann UK, says: "We are excited about the launch of the Hörmann TurboLux, our new high-speed, transparent spiral door – a door that has been designed using high-quality materials to ensure a long service life and the ability to stand up to the wear and tear of challenging working environments.
"Together with industry-leading opening speeds and maximum visibility, TurboLux offers the market the chance to further speed-up workflow processes and reduce energy costs. Once again Hörmann are supplying the market with a real difference, and we think we have produced a clear winner."