Smart way to make machine interventions safer
12th July 2022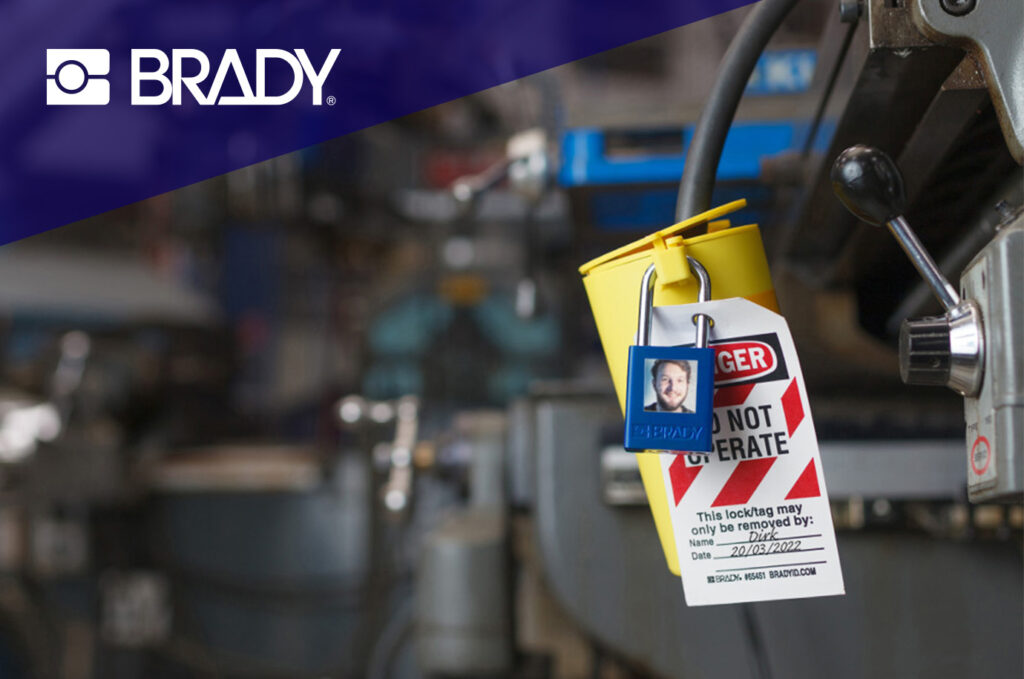 Brady Corporation says it is possible to increase workplace safety with a world-class Lockout/Tagout solution from a single supplier.
Easily de-energise machines during maintenance to prevent accidents related to moving machine parts and any type of machine energy. Manufacturers worldwide use solution from Brady Corporation to optimise existing – and to implement complete – Lockout/Tagout programmes that maximise workplace safety and protect employees.
There are seven reasons Brady is the preferred partner in Lockout/Tagout projects. Check them out below.
7 reasons Brady is the preferred partner in Lockout/Tagout projects:
1. Best-in-class lockout procedures: No time to set up safe Lockout/Tagout procedures? Invite a Brady Safety Engineer to identify all machine energy isolation points and create illustrated, machine specific, world-wide best practice Lockout/Tagout procedures for your approval.
2. Optimal procedure management: The process of managing, creating, updating, reviewing, scaling and communicating visually instructive lockout procedures becomes a matter of clicks.
3. Block access to any energy control point: Temporarily block access to valves, buttons, fuses and any energy isolation point with Brady's complete range of dedicated Lockout/Tagout devices.
4. Best safety padlocks in the world: Effectively secure the isolated state of your machines during maintenance with Brady's unique SafeKey padlocks that offer 700% more lock and key options for elaborate, futureproof lockout programmes.
5. Reliably identify every lockout: Easily communicate about ongoing maintenance interventions with reliable Lockout/Tagout tags that can be delivered to, or created at your premises with Brady's safety printers.
6. Practical lockouts: Make Lockout/Tagout even more practical and efficient using Brady's wide range of clever accessories.
7. Easily distribute lockout tools: Highlight the right solutions for specific lockouts, and encourage tool returns to the right location with Brady's custom shadow boards.
CLICK HERE to discover complete Lockout/Tagout solution from Brady.
Lockout Tagout Guide: Enable Safer Machine Intervention
Lockout/Tagout can save lives during machine maintenance and interventions in production facilities. 15-20% of workplace accidents can be avoided with Lockout/Tagout which is why the procedure should be part of any ambitious go for zero programme that bans accidents from the workplace.
CLICK HERE to download the free Lockout/Tagout guide.