Service Department Drives Growth for Witron
23rd April 2019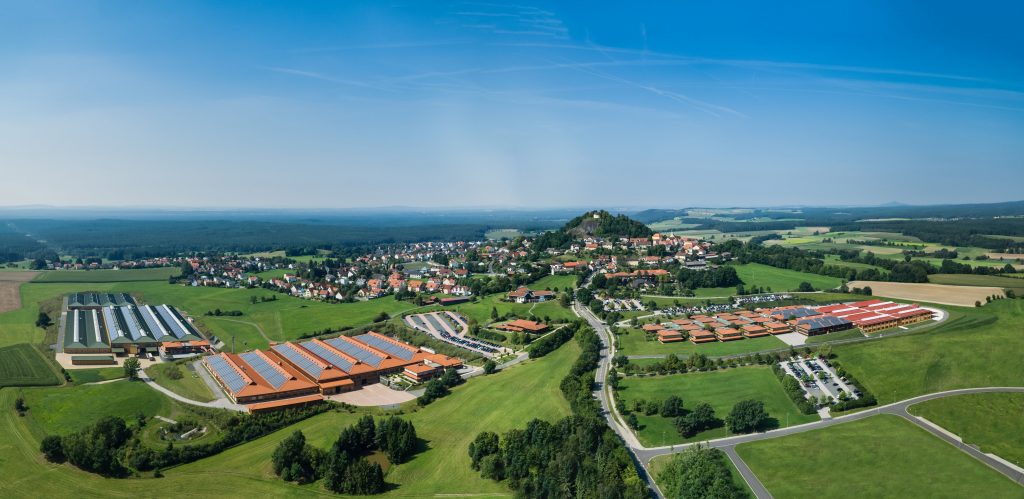 German intralogistics integrator Witron has announced sales growth of 6% for 2018, with 400 new jobs as well as several contracts signed with regular and new customers.
Sales of €546 million were generated by Witron, with services accounting for more than 30% of the total. Meanwhile, the intralogistics expert employs 3,500 people worldwide. More than 1,500 employees work at the headquarters in Parkstein, which means 100+ additional jobs in the region around the basalt cone. First and foremost, Witron focuses on the integration of skilled workers, which is the in-house training, and thereby remains a firm pillar in the corporate's philosophy. This is reflected by the fact that 75 young people started their apprenticeship in 15 different professions at Witron in the past year.
With revenue of €181 million, an increase of 16%, the service department makes a significant contribution to total turnover. The Witron Service GmbH & Co. KG currently employs 2,000 staff members worldwide. "90% of them are a firm part of the daily warehouse operation at our customers' sites in 41 OnSite teams in 10 countries and cover a wide range of services", explains Christian Dietl, CEO of the Service Department. "Witron has developed further as a general contractor – towards a logistics service provider. Our task is to design, implement and operate plants for our customers in the best possible way – the best Witron we can be for our customers".
"Essential success factors are the loyalty, commitment and high work quality of our employees", says Martin Stich, Technical CEO at Witron. "In times of a highly competitive job market, it is our goal and our responsibility as an employer to offer our colleagues perspectives with meaningful tasks and forward-looking social benefits and retain them to the company in the long-term."
Companies such as ASKO (Norway), Diapar (France), Festo (USA), Heidelberger Druckmaschinen (Germany), Kroger (USA), Mercadona (Spain), Metro (Canada), Migros (Switzerland), Phoenix Contact (Germany) or Walmart (USA + Canada) expressed their confidence in Witron with new projects or wide-spreading expansions and modernizations awarded in 2018. Almost 70% of Witron's order intake was generated in Europe, 30% in North America. 90% of the orders derive from the retail and distribution sector – with the focus on food retail. According to Witron, an important innovation driver in this business sector is especially the changing purchase behavior of the customers.
In January 2019, the Australian food retailer, Coles, and Witron have signed a contract for the construction of two Omni-Channel distribution centres – the first automated Witron logistics project in the Southern Hemisphere. This has also been a reason for another landmark: the sale of the thousandth COM machine – the centrepiece of Witron's OPM system. OPM is considered the most successful fully automated case storage and order picking system within the logistics processes of food retail across the globe.