Seismic-resistant racking for Peruvian warehouse
20th January 2022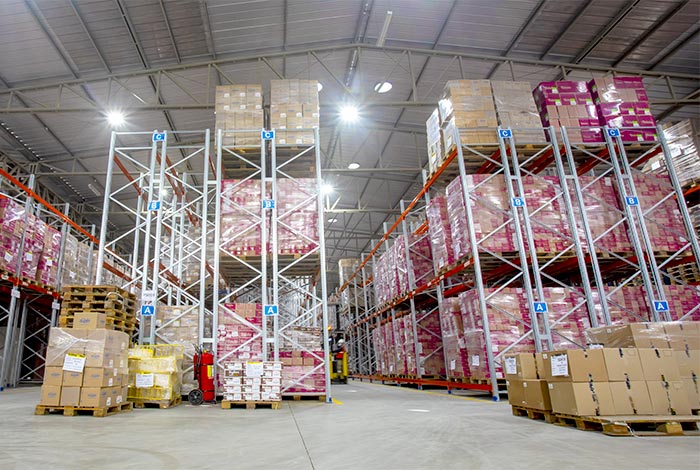 Productos Sancela del Perú S.A., a company belonging to Grupo Familia and a leader in care and hygiene products, is responding to market growth with the expansion of its warehouse at Punta Hermosa (Peru), where AR Racking installed adjustable pallet racking.
The storage systems specialist AR Racking equipped the 1,200 sq m warehouse extension with an adjustable pallet racking system which has created 1,200 new pallet positions that will allow Productos Sancela to improve its growing operations. The company, leader in feminine hygiene and senior and elderly care products, has since 2018 been part of the Grupo Familia, one of the most important business corporations in its sector in South America and the Caribbean.
The adjustable pallet racking designed and installed by AR Racking will provide direct and immediate access to goods, enabling fast stock rotation that will allow Productos Sancela to more quickly meet the strong increase in demand that it is experiencing.
"AR Racking's personal advice and attention in finding the right solution has been extraordinary. With this installation we have gained in agility, efficiency and immediate performance," explained engineer Jaime Mondragón Iriarte, Operations Manager of Productos Sancela del Perú S.A.
Also, AR Racking's galvanised products show excellent performance in extreme environmental conditions, a key factor in the project for Productos Sancela, given the location of its warehouse very close to the sea.
"The project observed seismic factors indicated in international standards and in Peru's National Building Standards (RNE)," added Freddy Taboada, AR Racking Sales Consultant in Peru, who also pointed out that "communication with the customer was very smooth and direct from the start, helping to ensure the successful implementation of the project".
Based in Lima and with a finished product warehouse, AR Racking Peru has established itself as a partner of reference to meet the most demanding needs for the design and installation of industrial loading storage solutions.
CLICK HERE to watch the video