Report uncovers hidden cost of workplace accidents
2nd February 2022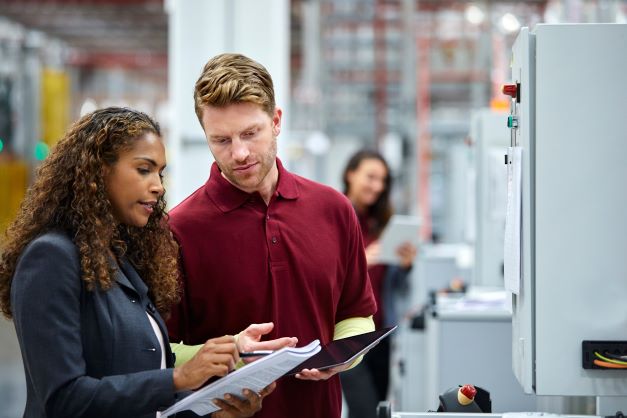 A report published by health and safety solutions provider Seton suggests organisations may be unwittingly paying the price for poor health and safety practices in the workplace,.
While accidents that cause injuries, absences, compensation claims and fines are known to be costly, employers aren't always aware that a poor safety culture can also impact staff morale, productivity and turnover – and ultimately their bottom line.
Seton has published a new report highlighting the benefits of prioritising employee safety, with insights from experts in personal injury law and HR.
Across the UK, almost 700,000 people suffered a non-fatal workplace injury in 2019/20, while 142 were killed in 2020/21, according to the HSE (Health and Safety Executive). This is clearly devastating for workers and their families but it also comes at a cost £5.6bn per year to individuals, employers and the government – or around £1.7m per fatal injury and £8,800 per non-fatal injury.
However, Alex Hinton, a product innovation manager at Seton, believes this is just the tip of the iceberg: "All employers have a legal obligation to protect their staff from harm but it's more than a tick-box exercise. They need to create a safety culture, where everyone can perform their duties confident that they won't be exposed to unnecessary risks.
"Choosing the right safety equipment is key. Barriers, for example, are a visible sign that organisations take their obligations seriously – but it's important to choose ones that are easy to use and won't leave staff feeling frustrated or worse still, reluctant to deploy them when needed.
"Employees who understand and consistently follow best practice are more likely to perform well and take fewer risks. Similarly, someone who is engaged with company life is more inclined to follow health and safety rules, which is why we'd urge health and safety teams to work closely with their HR teams to communicate relevant messages."
His comments were echoed by HR consultant Jacqui Adams, of Tick HR, who also contributed to the report. She said: "Given employee expectations around health and safety, any organisation that falls short of the mark is likely to experience high turnover – which affects their bottom line. As well as the cost of replacing someone, they'll also see skills, knowledge and experience walk out the door, which impacts productivity.
"HR and health and safety have many crossovers and best practice and engagement happens when the two teams work together to achieve the required outcomes.
"I've seen both health and safety teams and management view health and safety simply as a form-filling and box-checking exercise. It meant employees then saw health and safety as a 'nuisance' and paid little attention to the communications, which wasn't in anyone's best interests."
CLICK HERE to read the full free report Worth the Risk? Counting the cost of health and safety breaches