Platform improves worker safety at Lindab
17th November 2021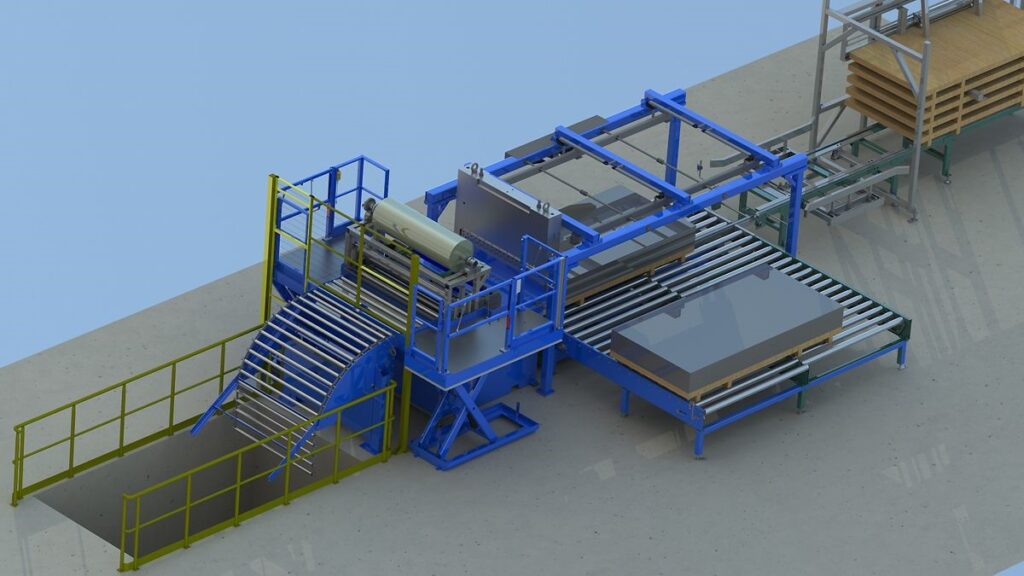 Factories and production lines have always faced challenges when it comes to protecting workers and maintaining operations. Accidents, however rare, must always be prevented as far as humanly and logistically possible. The margin for error is often little to none.
In work environments with heavy machinery and in Lindab Steel's case, foil rolls sometimes weighing several hundred kilogrammes, accident prevention is of the utmost importance. With help from VPG, Lindab Steel's cutting machine has been equipped with a platform that safely lifts the operator to the appropriate working height instead of the operator using ladders and stairs.
Erik Dahllöf, Sales Manager at VPG, was visiting Lindab's factory on another matter and during his visit an additional opportunity to improve safety, ergonomics and operations presented itself. In cooperation with Lindab's staff, including Production Engineer Patrik Hayes, a risk assessment of the cutting machine was conducted. Together they investigated ways to reduce the risk of accidents and improve ergonomics for operators.
The cutting machine is an important part of the production line. It straightens the sheet metal before it's cut to the appropriate length, anywhere from 300mm to 4,000mm-long pieces. The machine is elevated and therefore can be cumbersome for operators to work with, increasing the risk of accidents. Before the new platform was installed, operators had to use stairs, ladders and even stand on their toes on top of the machine to properly adjust and set up for production,
"Ergonomically, the pros are substantial," said Hayes. "Previously operators had to work with their hands above shoulder height. Now we can lift the operator to the correct working height no matter how tall or short they are."
Work-related accidents are not only catastrophic for the person or people involved, whenever accidents happen it's extremely costly for a company, on average €100,000.
"The cutting machine runs 24×7 and it's incredibly costly if operations come to a halt," added Hayes. "Our first priority is always the health and safety of our workers but maintaining production is of course key as well."
Operators are very happy with the new platform, not only sparing their physical well-being but also helping them work more efficiently at the correct working height.
"No matter how much an operator values quality, if you spend too much time in an uncomfortable position quality will be affected over time," said Hayes. "Investing in safer and more ergonomic solutions for workers will always give you returns on your investment, many times over."
The end result of the project can only be said to be a huge success, appreciated by all involved parties. "Right now, it's full steam ahead and everyone is very happy with the lifting platform solution," Hayes concluded.