NORD technology optimises TCO
30th June 2022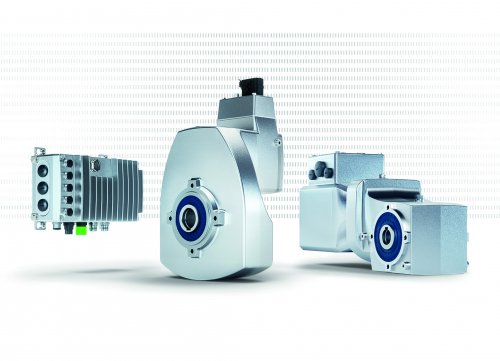 In customer projects, NORD Drivesystems always aims to reduce Total Cost of Ownership (TCO) for the customer as much as possible. TCO includes all costs associated with the purchase, operation and recycling of a drive system. By using highly efficient technology in combination with a consistent version reduction and standardisation, a significant optimisation of life cycle costs is possible.
NORD offers a wide range of innovative products and services, assisting drive technology customers in reducing their system's Total Cost of Ownership. The NORD modular system makes a customised reduction of versions possible at the time of purchase. With the help of efficient drive solutions from NORD Drivesystems, energy costs incurred can then be reduced significantly. In addition, matched online tools facilitate spare part management for the relevant industries.
Eighty-five percent of a drive's life cycle costs are incurred during operation: Energy costs, administrative costs, service and maintenance costs, training and documentation, personnel costs, spare part stocking as well as failures and downtimes but also costs for recycling and disposal. Aspects like energy efficiency, operational reliability, maintenance costs and version reduction are therefore essential for TCO optimisation.
The long service life and the low maintenance of NORD drive systems also have an especially positive impact on the reduction of the Total Cost of Ownership. A most effective measure for reducing the Total Cost of Ownership is the use of highly effective synchronous motors. Developed by NORD, these motors have an efficiency class that is sometimes even better than IE5. The current standard in Europe is efficiency class IE3.
Cost optimisation
Synchronous motors reveal their full potential in applications with a partial load range and low speed ranges. Systems such as baggage handling and post and parcel processing can achieve significant cost savings through the use of synchronous motors. High cost reductions are achieved over the entire product life cycle. NORD's high-efficiency portfolio was developed with focus on the highest energy efficiency, maximum power density and the best possible user-friendliness. It consists of the patented DuoDrive geared motor, the integrated IE5+ synchronous motor and the NORDAC ON frequency inverter. It is the ideal solution for reducing the Total Cost of Ownership.
With the NORD ECO service, NORD specialists analyse the drives installed at the customer with regard to their energy efficiency, dimensioning and the number of versions to create a tailor-made drive concept for reducing the life cycle costs for the existing application.