NORD sets new standards for food sector
6th April 2022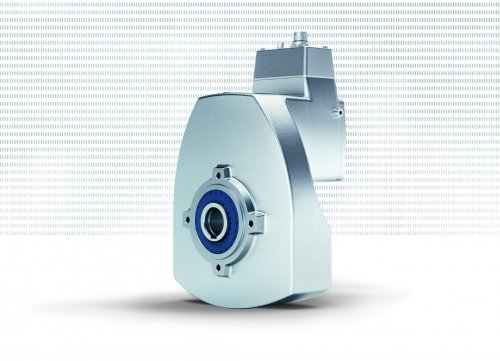 From 26 to 29 April 2022, NORD DRIVESYSTEMS will exhibit at ANUGA FOODTEC (Hall 7.1 on stand A030). With the IE5+ synchronous motor, the company is setting new standards with regard to energy efficiency of drive systems in the food industry and intralogistics. The high-efficiency IE5+ motor has now been integrated into a single-stage helical gear unit – thus further optimising system efficiency – and is also launched in the next size.
The new DuoDrive geared motor features high system efficiency and a consistent version reduction paired with a smooth, unventilated and compact design. Elimination of many wearing parts results in lower maintenance. In combination with the simple commissioning of the complete solution via plug-and-play, this results in a significant decrease of the Total Cost of Ownership (TCO) compared to existing drive systems. DuoDrive is suitable for use in the food industry as well as intralogistics.
With the IE5+ synchronous motor, NORD DRIVESYSTEMS is setting new standards again: The new motor is now available in ventilated or smooth surface versions for powers from 1.1 to 4.0kW with a continuous torque of 6.8 to 18.2Nm.
Taking integration to the next level
DuoDrive is a NORD DRIVESYSTEMS' revolutionary integrated geared motor in hygienic wash-down design where the IE5+ synchronous motor and the single-stage helical gear unit are installed in one single housing. As a system, the very compact DuoDrive concept achieves a significantly higher energy efficiency than the already proven combination of IE5+ synchronous motor and NORDBLOC.1 bevel gear unit.
At up to 92%, DuoDrive currently offers one of the highest efficiencies on the market for geared motors in this power class, and achieves its very high systems efficiency even in the partial load range. It is thus future-proof and a real cost reducer.
The first available DuoDrive size covers gear unit speed ratios of i=3.24 to i=16.2 and is designed for torque ranges of up to 80Nm and speeds of up to 1,000min-1. As it is easy to clean, corrosion-resistant and wash-down capable, DuoDrive is also ideal for use in hygiene-sensitive and harsh environments, and ensures higher system availability and lower cleaning costs through lower cleaning effort. If required, the motors are provided with a very smooth surface or the nsd tupH surface treatment.
An alternative to stainless steel
In case of stringent requirements on surface and corrosion protection, nsd tupH surface treatment is the technology of choice. Thanks to a special method, the surface is made corrosion-resistant and harder and makes aluminium behave like stainless steel with regard to corrosion protection.
This is not a coating, but a surface treatment that creates a protective layer which is permanently bonded to the substrate material. So nothing can detach or flake off. Damage remains locally restricted and does not spread. The drives are easy to clean and largely resistant to acids and alkalis.
It is even possible to use high-pressure cleaners or apply aggressive media. nsd tupH treatment is available for most of the aluminium products in the NORD modular drive system, and ideally suited for hygienically sensitive applications in the food sector.