NORD on a growth trend
15th February 2022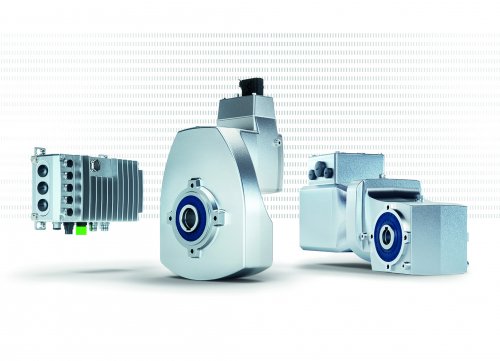 Drive specialist NORD DRIVESYSTEMS continues on the course of growth and success. Thanks to innovative new products and comprehensive investments – the largest in the company's history so far – the family company from North Germany could increase its sales by almost 18% in 2021, compared to the previous year, and further expand its position in the market. Also in 2022, customers can look forward to innovative and advanced drive solutions.
Last year, NORD DRIVESYSTEMS launched four products that set new standards in the sector. A milestone is the patented DuoDrive. The innovative geared motor integrates the high-efficiency IE5+ synchronous motor into a single-stage helical gear unit housing and thus sets new standards with regard to efficiency, installation space and version reduction.
The new decentralised NORDAC ON frequency inverter and the additional sizes for the IE5+ synchronous motor and the NORDAC PRO SK 500P control cabinet inverter have been developed with the focus on ultimate customer benefit and energy efficiency, and ensure significant performance increases in their application areas. As many trade fairs have been cancelled in 2021, the products have so far been presented in digital form. In 2022, live presentations will be staged.
Largest investment in company history
Last year, NORD DRIVESYSTEMS invested in locations and logistics. In Germany, a new high-bay storage was put into operation, to ensure faster and safer customer deliveries. In Poland, a new motor factory was built, and a factory extension was completed. Also in the USA, the production capacities were further expanded, and in China, the starting signal was given for a new production plant.
The completion of a new administration building at the headquarters in Bargteheide is planned for this year. The investments made in 2021 have been the largest within a year in the company's history.
Reliable partner
In 2021, NORD DRIVESYSTEMS generated a turnover of €870m and significantly increased the number of employees in the NORD Group to around 4,700. Sales increased by about 18% compared to the previous year.
This positive economic development was not least a result of prudent investments, high innovative strength, great competence in finding solutions, worldwide presence and a wide diversification across many industries and regions.
2022 forecast
For 2022, NORD DRIVESYSTEMS looks confidently ahead. "Also in 2022, we as a company want to further grow and continuously develop new products in close cooperation with our customers. We make every effort to make the global supply chains work, and do our utmost to serve our current and future customers as well as possible," says Gernot Zarp, Sales Manager at NORD DRIVESYSTEMS.
"In 2022, we plan further investments in products and infrastructure. Among others, we will significantly expand our industrial gear unit portfolio."