New IFOY jurors appointed
12th September 2022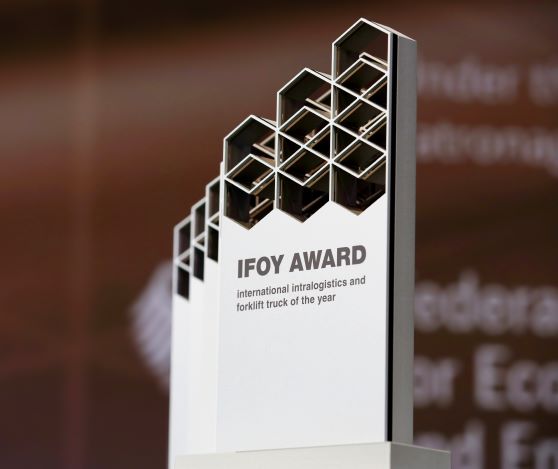 The IFOY organisation has announced the appointment of three jurors to the IFOY AWARD jury. Newly elected to the international committee are Alejandra Cabornero, Editor-in-Chief of the Spanish logistics magazine "Logística Profesional" and Michal Stengl, Editor-in-Chief of the Czech trade title "Transport a Logistika". Re-elected to her new position as Editor-in-Chief of "Cuadernos de Logística" in Spain was long-time IFOY juror Isabel Rodrigo.
This means that a total of 26 editors-in-chief of leading international logistics publications from 19 nations are represented in the IFOY jury, including Peter MacLeod of Logistics Business representing exclusively the UK. They will be allowed to test and judge the world's best new innovations among intralogistics products and solutions again in March 2023.
The application phase for the IFOY AWARD 2023 is currently in progress, and companies offering products and solutions can apply with their new releases and warehouse projects in a total of 12 categories until October 30, 2022. Start-ups also have the chance to win a trophy.
Due to its expertise, the IFOY AWARD is considered the leading innovation prize in intralogistics. The election is preceded by an intensive audit with nomination and test cycles. The equipment and solutions nominated for the final undergo the IFOY test and scientific innovation check individually at Messe Dortmund. In addition, jurors and their teams of advisors from industry travel to evaluate the finalists themselves.
The IFOY Audit will take place again in 2023 as part of the TEST CAMP INTRALOGISTICS. The new hands-on testing event for innovations and new developments will enable decision-makers from industry, trade and the service sector with a concrete interest in innovation and investment to test the selected exhibits extensively themselves on 10,000 square meters of hall space. This year's CAMP featured a total of over 50 innovations and 960 participants.