Narrow Aisle Reveals IntraLogisteX Line-Up
13th February 2017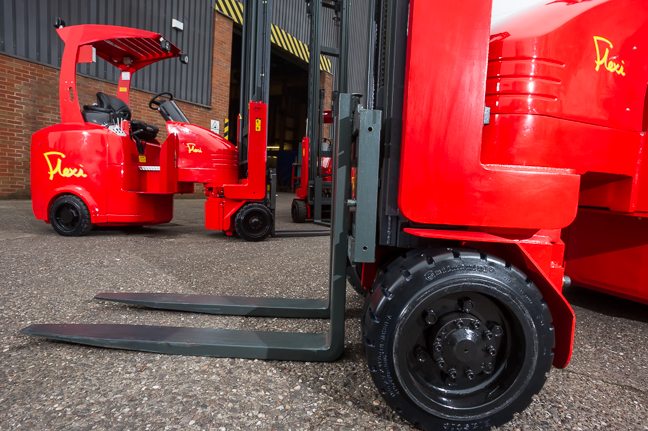 UK-based materials handling technology specialist, Narrow Aisle Ltd, will highlight products and systems from its extensive range of intralogistics solutions at IntraLogisteX 2017 (Ricoh Arena, Coventry, March 15-16).
Among the systems on show will be the FlexiPiCK, a layer quantity customer order picking solution that allows users to take advantage of the increasingly popular layer quantity order picking concept without the need to invest in high fixed cost guided or automated handling technology.
Flexi's StorMAX storage technology will also be highlighted. In comparison with storage systems served by conventional reach trucks, StorMAX allows 50 per cent more pallet locations to be achieved within the dimensions of a store. Narrow Aisle's flagship Flexi AC range of articulated forklift trucks will also be on display.
Narrow Aisle designs, manufactures and supplies the Flexi range in capacities from 1.3 to 3.0 tonnes and with lift heights of between 3.0 and 15.0 metres. The trucks can operate in aisleways as narrow 1.6 metres and their ability to improve storage, handling and customer order assembly efficiency in manufacturing and logistics environments is well proven with many thousands of units successfully deployed at diverse sites across the world.
In addition, Narrow Aisle's commercial director, John Maguire, will deliver a keynote address during the IntraLogisteX seminar programme. John will use his presentation to explain how, by adopting a combination of proven low cost technologies, it is possible keep pallet storage costs to a minimum – despite the inflationary pressure on storage space costs, especially in the UK.
www.flexi.co.uk