Mobile Order Pickers to help with Growing e-Commerce Logistics
6th January 2021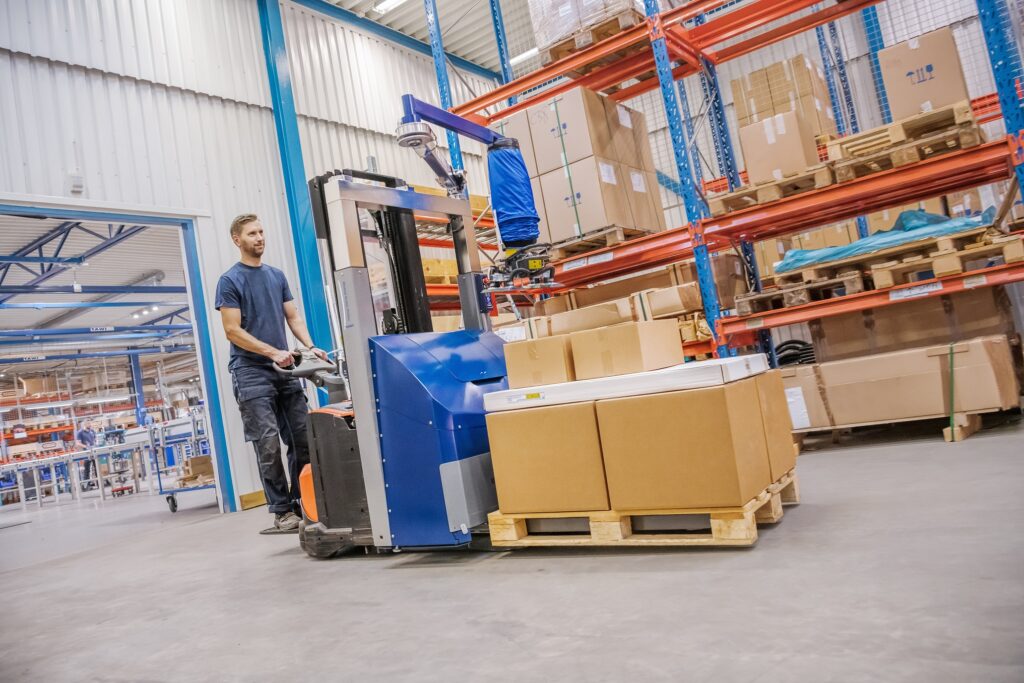 With the dramatically increasing number of online ordered products due to the Corona pandemic, picking things faster, safer and mobile is a challenge for logistics centre's.
Lifting company, TAWI, has developed a Mobile order picker. The innovation allows one person to do the job of two while relieving their backs from injuries caused by lifting heavy objects – at the location they need it.
The mobile order picker can be picked up with any kind of forklift or pallet jack, allowing operators to use it wherever they need to lift something. With its adjustable tower height operators can reach into pack racks or other low headroom areas giving them the greatest possible benefit in any kind of lifting operation.
Peter Wood, Global Segments Sales Manager at Piab's Ergonomic Handling Division explains: 'The growing concern to many companies is finding that balance between providing manual handling aids for their operators and keeping up levels of productivity, TAWI's Mobile Order Picker does just that. The MOP removes 100% of the weight of the products that the operators currently lifts, and its ergonomic and user-friendly controls allows operators to move at speed and keep up with their day to day tasks.
"The return on investment is an added bonus with the ongoing challenges COVID 19 is putting on to the e-Commerce industry. As orders are increasing this is putting added pressure on staffing levels. With TAWI's MOP, which is a single operator lifting aid, two persons pick teams can now be reduced to one, allowing companies to manage their staff and shifts more efficiently. As an additional benefit it also helps reduce the number of damaged items due to operators dropping the products when they are heavy or difficult to grip."
TAWI's MOP is a unique solution for mobile material handling and order picking from pallet racks. Operators can simply pick it up with any kind of forklift or truck and drive it wherever they need it to go. It is equipped with a vacuum lifter mounted on an articulating jib arm. Various vacuum lifter models can be used depending on the lifting capacity needed, and the jib arm can handle up to 80 kilograms loads. The articulating arm offers a great range of motion with a 4-meter diameter working area. Electronically driven height adjustment allows the unit to easily adapt to different lifting heights and height limitations.  A 24 VDC 180Ah battery keeps it moving, while a user-friendly on-board panel makes it particularly easy to operate.