Mitsubishi Logisnext acquires Red Diamond
27th April 2022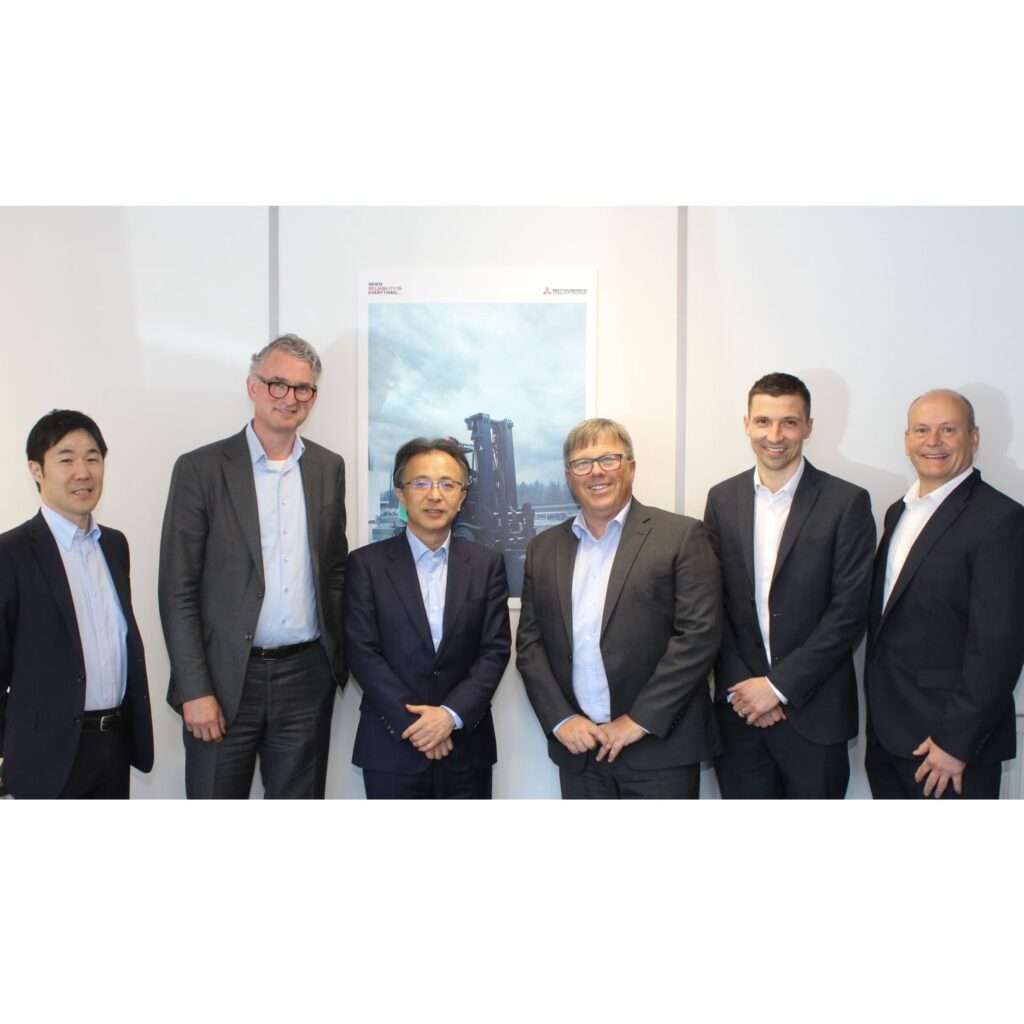 Mitsubishi Logisnext Europe B.V. (MLE) has acquired all shares of Red Diamond Distribution Ltd (RDD) in an amicable takeover that will see both companies working closely together in order to drive the expansion of the Mitsubishi Forklift Trucks brand in the UK.
Hans Seijger, Chief Business Development Officer at MLE, explained: "With this step, our company is demonstrating its commitment to growth in key markets such as the UK. Our strategy is to invest and strengthen our network by working with trusted partners, such as RDD who have a project we fully believe in.
"We want to continue that process, moving one step closer to our dealers and building upon the great work that RDD has done in more than doubling our market share over the past nine years. We are hugely respectful of the excellent job that everyone has done throughout this period and want, in particular, to thank Mike Jones, Stewart Gosling, Ben Haseley and Sally Stanley for their contribution to building the business and for their close cooperation during the acquisition process.
"I think it is important to emphasise we are not making drastic changes – we want to develop not disrupt."
All members of the RDD team will continue in their positions, the only change being that Ben Haseley will replace Mike Jones as Managing Director with Mike supporting the transition as a consultant over the coming months. The move will also see Hans Seijger and Jonas Tornerefelt, Chief Commercial Officer at MLE, join Ben on the RDD Board.
"I'm proud and delighted to be taking on this new challenge," said Ben Haseley. "I can see potential for strong growth with a highly experienced team here at RDD and a formidable dealer network which is totally committed to the Mitsubishi Forklift Trucks product."
According to President of MLE, Kazumasa Saito: "We have great faith in the business model created by RDD which has proved so successful. Our aim in making this acquisition is to be even closer to our dealers and increase our footprint in the UK by building upon the existing strong foundations we have already established.
"The acquisition is part of MLE's strategic decision to enhance the existing market presence in key markets and meets the plans of growth of our parent company, Mitsubishi Logisnext Co. Ltd. We are very thankful to ML for sharing our vision and for supporting us in this very important moment."