MiTek Mezzanine Systems appoints new MD
22nd April 2022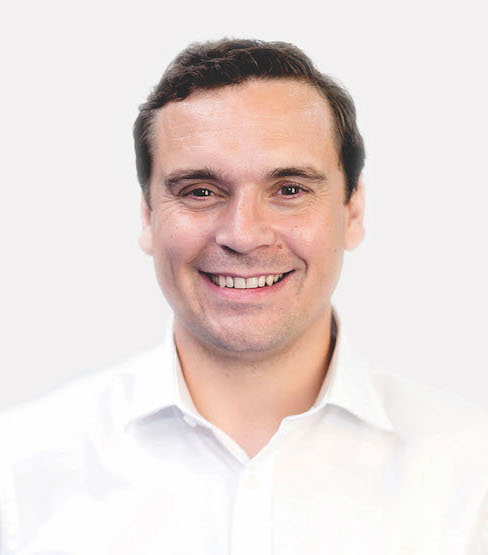 Having sold the company he helped create to MiTek in 2017, Scott Chambers, Managing Director of MiTek Mezzanine Systems, has taken the decision to retire.
"It was always my intention to step down when the time was right," said Chambers, "and, with the company at the top of its game, that time has come. We have just had our best year ever, with turnover double that of our nearest competitor."
Taking the reins as Managing Director is Matt Loveday (pictured), formerly Operations Director and a member of the MiTek team since 2005. "In collaboration with our MiTek colleagues in North America, I'm delighted to hand over to Matt Loveday," said Chambers. "Everyone in the industry who knows him will know that he's the right man for the position. He's driven in upholding our reputation for excellent quality, continuous innovation and business integrity."
Loveday, who began his new role after the Easter break, commented: "I'm thrilled to be leading the company in what is an exciting period of growth for us. With the support of our strong team, I'm confident we can capitalise on the fantastic opportunities we face. Scott's shoes are difficult to fill," he continued, "as everyone at MiTek and many people across the industry know that he's been a fantastic leader for this company over several decades."
MiTek Mezzanine Systems, which has been a UK market leader for mezzanine floors for the past six years, began life as Mezzanine International in 1991. Chambers worked with fellow partners Keith Loveday (Matt's father) and John Porter to grow the business and became Managing Director in 2014. The company set up a German operation, Mezzanine Europe GmbH, in 2016. Both the UK and European businesses were acquired by MiTek, a Berkshire Hathaway company, in 2017.
Having worked in the mezzanine sector since the age of 24, Chambers admits that he will miss the buzz of fast-paced business. "I have genuinely loved working in the mezzanine floor industry. Anyone who knows me knows the passion and love I have for this business and I will miss it hugely."
Chambers, who served as President of AMHSA (the Automated Material Handling Systems Association) from 2019 to 2021, plans to buy a second racehorse, play more golf and spend time with his new granddaughter.
"We are sad to bid farewell to Scott," said Loveday, "and we are so grateful for his contribution to the success of the company. We are in such a great position, with the rise in both e-commerce and logistics automation driving our growth and strong support from MiTek underpinning global expansion. With our order size last year averaging £1m, our aim to dominate in Europe is credible and the future is only positive."