Material-Handling Equipment Company Continues Focus on Reducing Accidents
19th October 2020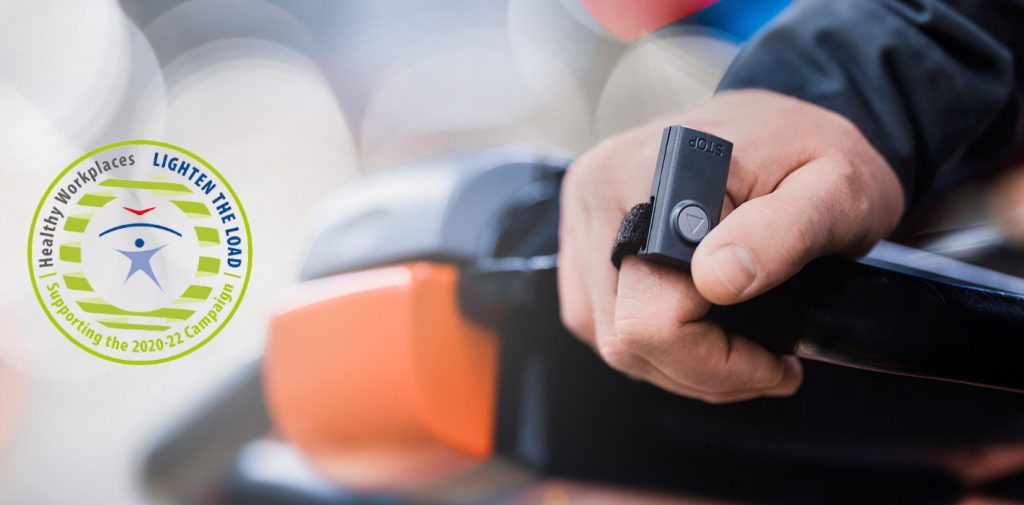 According to a Eurostat study 10% of major injuries across European industry occur with material handling equipment, making safe equipment a priority for Toyota Material Handling. In more than 80% of the cases the issue is the wrong use of the truck, therefore it is so important to promote safety culture and awareness amongst customers.
Toyota Material Handling Europe has been a campaign partner fully supporting the EU-OSHA campaigns for ten years. The new 2020-2022 campaign 'Healthy Workplaces Lighten the Load' raises awareness of work-related musculoskeletal disorders (MSDs) and the need to manage them and to promote a culture of risk prevention.
"It's key for us to stay resilient and not only apply a new way of thinking but also adapt our behaviour facing new challenges. This way we can answer to the ever-changing needs of our customers and employees while keeping them safe and healthy," says Ernesto Domínguez, President and CEO of Toyota Material Handling Europe.
Maximising quality and customer safety are top of mind for Toyota Material Handling Europe. By creating a safety culture throughout the organisation, the company aims to make a difference in the safety of its own and customers' operations. By keeping the conversation with own employees and customers ongoing and exchanging best practices, Toyota can contribute to zero accidents in the workplace and the wider material handling industry.
Millions of workers across Europe suffer from work-related musculoskeletal disorders (MSDs). According to the 2019 European Survey of Enterprises on New and Emerging Risks, among the most frequently identified risk factors are repetitive hand or arm movements and lifting or moving people or heavy loads.
Toyota Material Handling's partnership of EU-OSHA is part of the commitment to create a safer society.