Major UK Contract for Motive Power Supplier Hoppecke
19th December 2017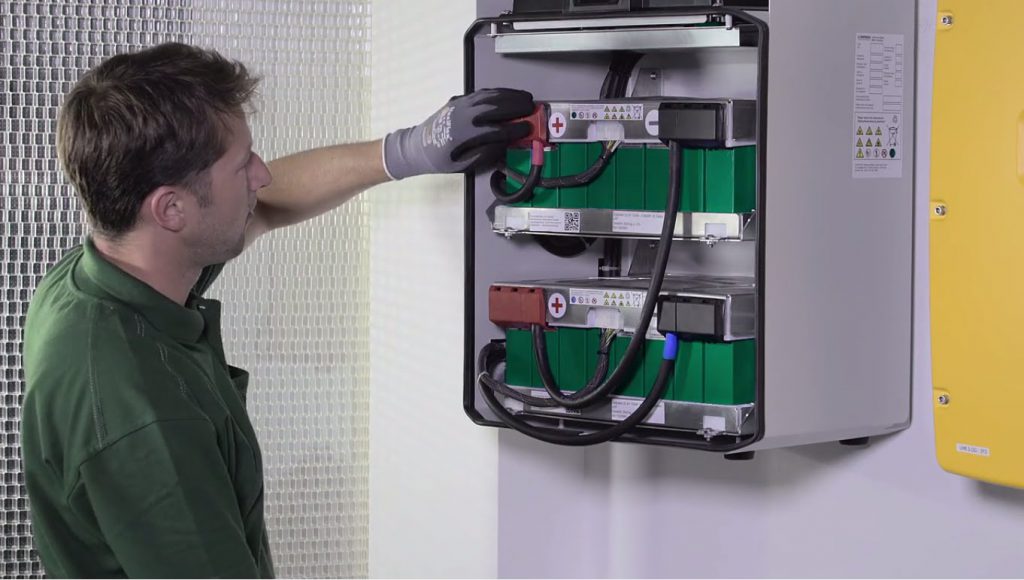 Hoppecke Industrial Batteries has won a prestigious order to provide a range of motive power equipment for installation in a vastly expanded warehouse in Warrington run by a major online retailer.
Hoppecke's customer specialises in retailing fashion goods, electrical goods, sports energy supplements and food – either directly or for some of the UK's best known high street retail companies. The vast majority of the company's sales take place outside the UK and, with a £100m investment, the warehouse has been built to become an 836,000 square foot distribution and manufacturing centre of excellence – one of the largest of its kind in Europe. Further expansion at Warrington is on the cards with additional warehouses being planned in Europe and the USA.
The leading specialist in industrial battery systems and the largest battery manufacturer in European ownership, Hoppecke secured the motive power contract for the Warrington warehouse. The company has supplied all materials handling equipment batteries, chargers, changing equipment, electrical installation and battery call forward and management systems and will also be providing a full contract maintenance service.
There are five battery charging/changing areas within the building spread across all areas of production and distribution requirements. Within all areas there is a large quantity of Hoppecke Trak-Eco batteries with Trak-Com IP 'on battery' modules, all with Trak-Eco low maintenance and low gassing chargers and a number of PU changing machines. Also, in each area there is a management system with LAN communication and SMS text messaging capability reporting by website or text on any battery or charger faults or operational issues.
The online retailer is a technology-focused company looking to automate its materials handling equipment to become driverless within the next 12 months. They chose Hoppecke as their partner because they saw the battery specialist as a technology-led company that they could be confident would deliver the most advanced motive power solutions for their business.
Says Jason Howlett, Managing Director of Hoppecke UK & Ireland and Regional Managing Director of Western & Northern Europe: "This is a prestigious order for us to win from a major player in global online retailing and we are absolutely delighted to be delivering motive power solutions to this company. What is particularly exciting about this contract is that, like Hoppecke, this retailer is going places and will be expanding for many years to come. We will, of course, play our part in helping to ensure continued success for the customer."