Low-cost Power Source Forklift Users Can't Ignore
20th April 2023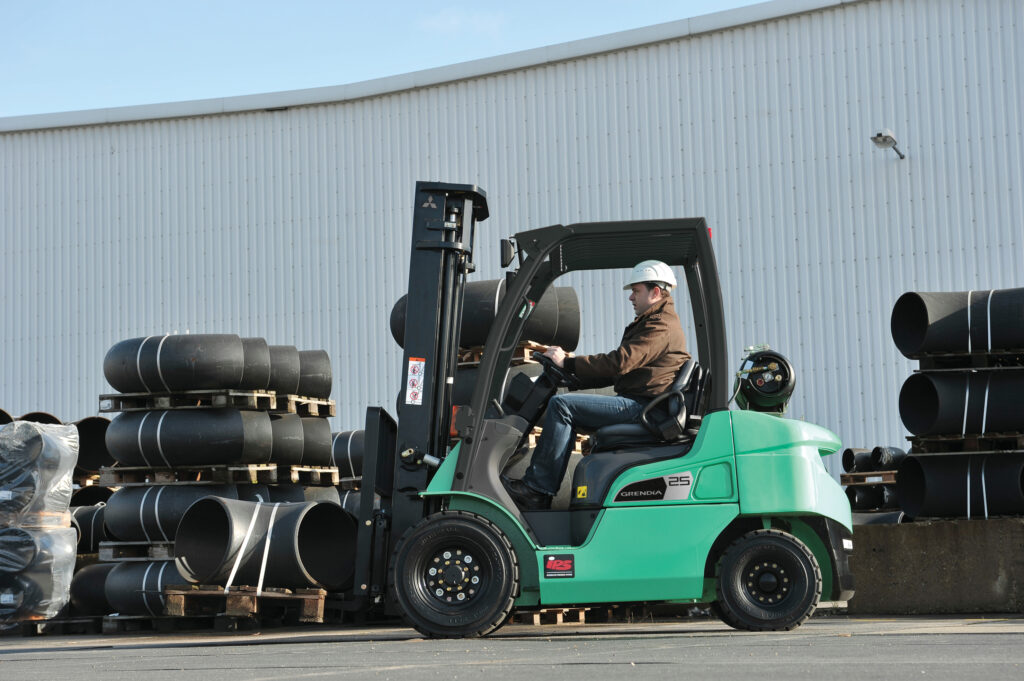 In the race to reduce their carbon footprint, many forklift truck users are ignoring a power source that would allow them to cut emissions, save money and avoid costly grid issues: LP Gas.
"Right now, the focus is on electric forklifts, and with good reason," explains Stewart Gosling of Mitsubishi Forklift Trucks UK. "They are quiet, clean and come with a lot of integrated safety features. It's why the award-winning Mitsubishi EDiA range is deservedly in such great demand.
"But, the price of electricity has rocketed in recent months, just as diesel costs did when the tax relief on red diesel was removed. By contrast, the one fuel source that has remained stable is LP Gas, making it the most economical solution for many different applications."
Stage 5 Mitsubishi GRENDiA LP Gas counterbalance is a clean winner
Recently, one international transport specialist examined every option (including electric) and eventually opted for LP Gas – in this case a fleet of Mitsubishi GRENDiA counterbalance trucks – because of the high demands they place on the trucks, including extended shifts.
The company's decision was also greatly influenced by GRENDiA's green credentials. It is Stage 5 compliant and comes with a three-way catalytic converter and engine management system that combines to ensure ultra-low emissions and industry-leading fuel economy. The customer's other concern when considering a switch to electric was the additional space required for charging operations.
"This would be less of an issue with Li-ion batteries, but that technology can raise different issues," adds Stewart. "Some sites simply don't have sufficient power supply to facilitate the high energy loads required for large numbers of Li-ion recharging points or can only do so at extra cost.
"The cost of electricity itself is an increasingly significant factor in areas where tariffs are particularly high. We have customers with multi-site operations who have gone for a hybrid approach, installing Mitsubishi electric trucks on some sites but LP Gas ones where the electricity tariff was unacceptably high. The lesson in all this is that there isn't a one-size-fits-all solution… but there is every chance that a low-emission, fuel-efficient LP Gas truck could be the answer or an important part of it."