Logistics Industry Sees Global Recovery Out of Reach for 2021
10th February 2021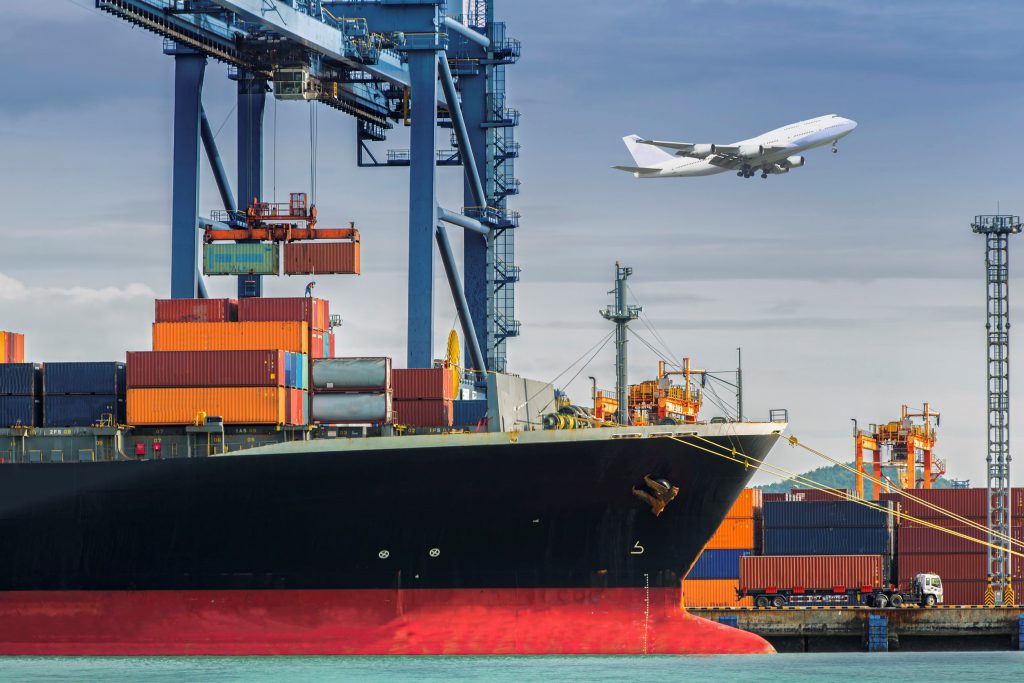 Supply chain industry executives do not foresee a global economic recovery until 2022 or beyond, despite an expectation that Asia, North America and Europe will rebound this year from the downturn triggered by the COVID-19 pandemic.
Of 1,200 industry professionals surveyed for the 2021 Agility Emerging Markets Logistics Index, 51.5% say they don't expect a full recovery until 2022-2024. They see Latin America and Sub-Saharan Africa as the last regions to bounce back.
The survey is part of the 2021 Agility Emerging Markets Logistics Index, the company's 12th annual snapshot of industry sentiment and ranking of the world's 50 leading emerging markets.
The Index is a broad gauge of countries' competitiveness based on their international and domestic logistics strengths and business fundamentals — factors that make them attractive to logistics providers, freight forwarders, shipping lines, air cargo carriers and distributors.
In 2021, China and India remain atop the overall Index. Vietnam leaped to No. 8, up three spots, as Asia-Pacific and Gulf markets dominated the top 10. Nigeria rose five spots to No. 30, the highest climb for a Sub-Saharan Africa country in the 12 years of the Index. Gulf countries outperformed most others in business climate, but eight Latin America markets improved their business fundamentals rankings. Malaysia and Nigeria made the most notable upward moves in domestic logistics; Turkey, Brazil, Morocco, Ukraine, Kenya and Myanmar made progress in international logistics competitiveness.
In the survey, logistics executives indicated they see the duration of the pandemic as the biggest factor in determining when global economic activity will return to 2019 levels, viewing U.S.-China trade relations, Brexit, protectionism and other factors as secondary.
"The economic disruption caused by the pandemic is not behind us. Lockdowns and shipping challenges will constrain consumer and business activity through much of 2021," says Chris Price, CEO of Agility Global Integrated Logistics (GIL). "The companies, markets and regions poised to recover most quickly are likely to be those using digital technology to collect data, share information, get supply chain visibility, and transact with customers and stakeholders."
How are industry executives trying to protect their supply chains? By a two-to-one margin, they are speeding up adoption of technology and online business capabilities (41.3%) vs. choosing to move production through multi-shoring, near-shoring or reshoring strategies (21.9%).
Logistics executives felt disruption across the entire supply chain in 2020, saying they struggled to cope with port congestion (19.6%), transportation capacity (18.4%), supplies of parts and inputs (16.9%), distribution and delivery (16.1%), maintaining international operations (15.1%), and storage (13.8%).
In their own operations, industry executives say the most acute pain points were planning and forecasting for both supply and demand. Managing orders and cash flow were the areas next most affected by pandemic.
Despite their caution, industry executives are feeling opportunistic about emerging markets. More than half (52.0%) of respondents say they plan to increase business activity in developing markets or say they have more confidence in emerging economies. Only 19.5% say they are less confident in emerging markets.
2021 Index and Survey Highlights 
Even when they consider easing dependence on China, few companies plan to bring manufacturing jobs back home. Only 7.8% of industry executives say relocating production from China would mean reshoring to their home countries. Vietnam (19.6%), India (17.4%) and Indonesia (12.4%) are the leading choices for relocation, followed by Thailand (10.3%) and Malaysia (9.6%), according to those surveyed.
While total cost is driving overall shifts in production supply chains, today low-cost labor is barely a consideration for emerging markets investment — with only 2.2% of industry executives saying it's important. Executives say the most important factors are government bureaucracy and regulation (25.8%); infrastructure quality (14.1%); and supply of skilled labor (8.0%). As companies examine new production locations, they say their biggest concerns are inadequate infrastructure (14.5%) and additional cost (13.5%).
Of the executives surveyed, 19.1% say 2020 sales decreased as a result of the pandemic. But only 9.4% say COVID-related employee safety measures have decreased efficiency.
The sustainability movement has momentum. More than a quarter (26.9) of executives surveyed say their companies are boosting implementation of environmentally sustainable practices in the wake of the pandemic. Another 45.2% say their plans are unchanged, suggesting they have no intention of retreating from sustainability commitments.
The most competitive emerging markets are manufacturing powerhouses in Asia and the business-friendly economies in the Gulf region. From Asia, China (1), India (2), Indonesia (3), Malaysia (5) and Vietnam (8) made the top 10. Gulf nations United Arab Emirates (4), Saudi Arabia (6), Qatar (9) also ranked in the top 10. Mexico came in at 7th; Turkey was No. 10.
In Latin America, Mexico is the strongest emerging market, ranking 7th overall. Argentina (36) and Venezuela (50) continue to be plagued by chronic economic dysfunction. Notably, though, eight countries in Latin America improved their business fundamentals: Uruguay, Mexico, Peru, Colombia, Ecuador, Brazil, Paraguay, and Bolivia. The region's best business climate is in Chile, which ranks 5th out of 50 countries in that category.
Nigeria improved its competitiveness more than any country in the 2021 Index, moving up five spots to No. 30, the highest climb for any market in Sub-Saharan Africa in the 12 years of the Index. Nigeria improved its relative position in all three areas of the Index: business climate, international logistics and domestic logistics.
The countries improving their domestic logistics strengths the most were Malaysia, Nigeria, Vietnam, Iran, Uruguay, Myanmar and Cambodia. The biggest strides in international logistics came from Morocco, Ukraine, Kenya, Myanmar and Paraguay.
Transport Intelligence (Ti), a leading analysis and research firm for the logistics industry, compiled the Index.
John Manners-Bell, Chief Executive of Ti, says: "The strength of the Agility Emerging Markets Logistics Index has always been to differentiate between those emerging markets which demonstrate resilience in the face of adversity and those which are more fragile. This year is no exception. Although some – especially China and Vietnam – have been able to rebalance around domestic industrial and consumer demand, the majority are still highly dependent on international markets and investment. A lack of global demand, combined with the breakdown of air and sea logistics networks, has had severe consequences for these economies and societies. As the COVID crisis finally unwinds over the next two years, those most resilient will bounce back the fastest. Inevitably, those which have failed to embrace market, trade, governmental and social reforms will be hardest hit by the fallout from the pandemic."