Lödige Automated Parking System Set for Sydney Project
17th August 2018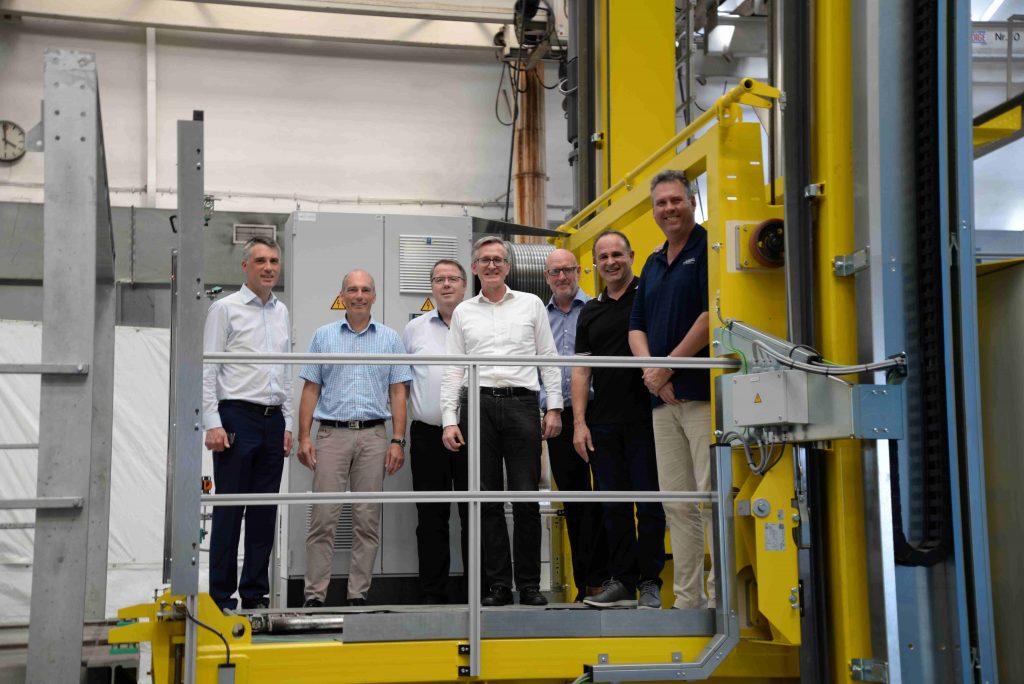 Material handling systems manufacturer Lödige Industries has been awarded the contract to install a fully automated car park system in "The Lennox", a new luxury property in Sydney. Given local property prices and the ability of automated systems to place up to 60% more cars in the same space, these systems make a lot of financial sense to many developers. The building's development manager is EQ Projects, an Australian real estate developer and builder with a $ 2.5 billion AUD portfolio.
"The Lennox" promises to deliver hotel-like residential luxury. Completion is scheduled for 2020. Part of the high-class living concept is the fully automated parking system from Lödige Industries, which is scheduled to deliver 373 parking spaces on six levels. With this project, Lödige Industries is now taking its automated parking solutions to the Australian market, where it already has significant exposure in air freight. The project coincides with the recent formation of an Australian subsidiary by Lödige Industries.
On July 30, a delegation from the company visited Lödige Industries to get a personal impression of the planned parking system on site and view a partial installation.
EQ Constructions senior managers from Australia Lewis Yazbek (EQ's General Manager), Bill Farrell (EQ's Senior Site Manager) and their parking solutions consultant, Colin Barksby (Kingfisher Technical Solutions), who joined Lödige Industries at the end of July were pleased with the visit. Lewis Yazbek explained: "It was great for us to be able to actually see parts of the system in action. We're pleased to have found a partner in Lödige Industries who understands our goals and has the experience and the technical know-how to fulfill them."
The system planned for "The Lennox" is based on existing fully automated parking systems Lödige Industries has installed in the Danish cities of Aarhus and Copenhagen with just under 1,000 and 350 parking spaces respectively.
From left to right: Philippe De Backer (CEO Lödige Industries), Robert Bawn (Director AirCargo and CarPark Logistics, Lödige Industries), Burkhard Pöhler (Head of Hardware, Construction & Electrical Engineering, Lödige Industries), Hendryk Wagner (Project Director Lödige Asia), Colin Barksby (Kingfisher Technical Solutions), Lewis Yazbek (EQ General Manager) und Bill Farrell (EQ Senior Site Manager).