Loading Bay Serves up Success for Packaged Pasta Provider
26th February 2018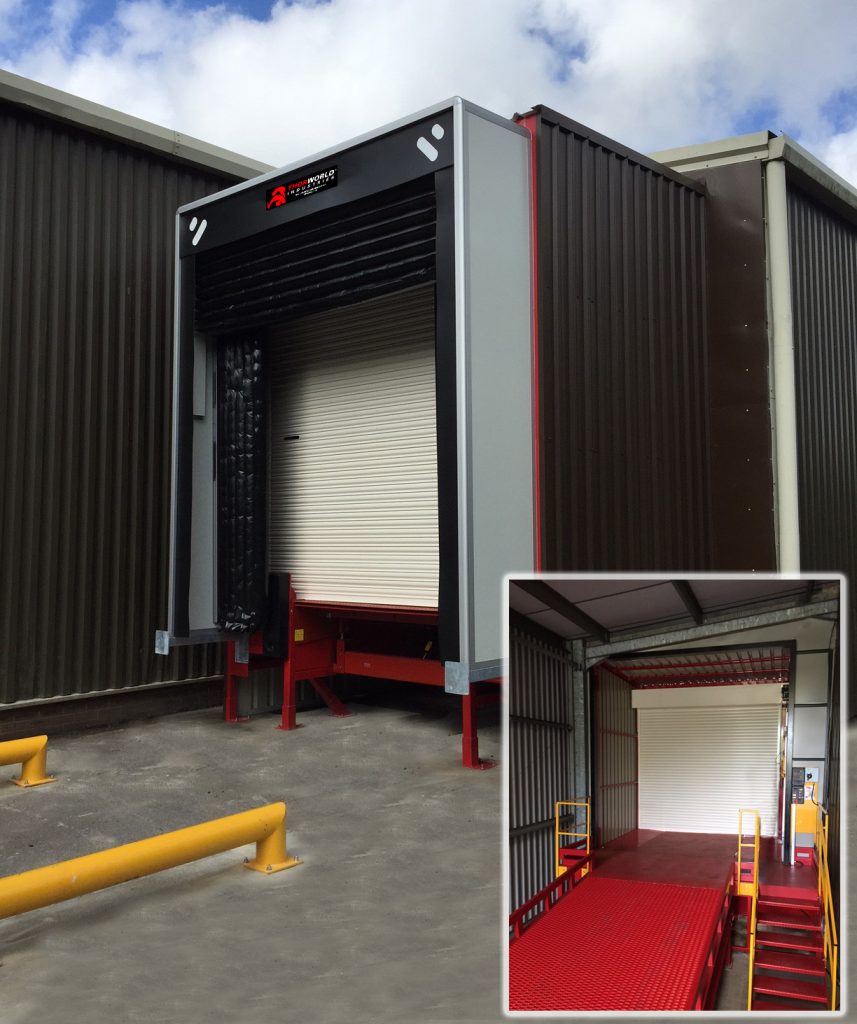 Ebrofrost UK Ltd, a manufacturer of individually quick-frozen (IQF) and chilled short cut pasta, says it has improved health and safety capabilities while simultaneously preparing for an expected increase in dispatches and deliveries in 2018, through the installation of a new Thorworld Industries loading bay solution.
Designed and manufactured by Thorworld, the project was supplied by Thorworld's agent James Corfield of Darmax UK. Ebrofrost has had a new loading pod, platform and ramp designed and built for the European company's UK site in Beckley East Sussex; a high care facility, which operates with BRC (British Retail Consortium) accreditation.
Ebrofrost is part of a multinational food group operating in the rice, pasta and sauces sectors. The sister companies linked to the firm have a presence in more than 25 countries in Europe, North America, Asia and Africa, and operate through an extensive network of subsidiaries and brands.
At the Beckley site, pastas such as Penne, Rigatoni, Conchiglie, Gramigna and Macaroni are made for the UK market; each cooked, chilled and packaged ready for use in pre-prepared meals. At present, the site receives up to two full containers of semolina a week, packed in 24 x 1mt bulk bags, together with up to five full articulated lorries of finished frozen or chilled products. As business continues to grow in the UK, Ebrofrost has forecast that both its weekly intake and outgoing quantities will increase throughout 2018.
To better prepare for its New Year projection, the company chose to research options that would successfully imitate the loading bay designs that have been installed within sister operations across Europe; ensuring any new equipment would be universally compatible with the company's trailers.
This meant, a telescopic, rather than hinge lip dock leveller would be required at Beckley, together with a skilled team of engineers, who would have the capabilities to create and fulfil an exacting loading bay design. Ebrofrost sought out Thorworld Industries, a Derbyshire-based specialist in the manufacture of bespoke loading bay solutions. Ian Langan, Technical Director at Thorworld Industries was integral to the project's design and management, and explains more about the solution installed.
"The Ebrofrost project has been truly custom-made, as the company needed equipment with features that replicate its European operations, while serving to prevent hygiene and contamination issues.
"These requirements led us to design a platform and ramp solution, capable of utilising an existing covered area to the side of a building within the company's yard – we then created an extension from there to the factory. To heighten food safety standards further, a modular dock pod including an inflatable seal was also installed; designed to fit around the vehicles and containers coming into the facility. This design presented an ideal solution that would both enclose the vehicles, and infill the building's existing opening to create a factory wall."
Nathan Goodsell, Managing Director at Ebrofrost UK explains more: "The new Thorworld loading bay solution is a fantastic improvement on our previous system, and has already begun to reinforce safety standards as we increase our productivity for 2018. While we used to handball the 1mt bags of semolina to the back of the delivery container using hand operated pallet trucks, we can now forklift loads directly into the back of vehicles and containers, removing the need for staff to enter, and the associated risks. Previously, deliveries could often result in a bag being dropped or damaged, however the new equipment minimises the manual task involved, so consequently reduces health and safety risk, as well as product losses.
"The completed Thorworld installation has met the design brief completely, and will perform effectively as part of our wider, European operation. We're delighted with the equipment, it's quality and the service both Thorworld and Darmax have provided, and look forward to seeing the loading bay's function serve Ebrofrost's increasing need as we progress into 2018."