Safety Survey for Warehouse Line Marking
15th November 2023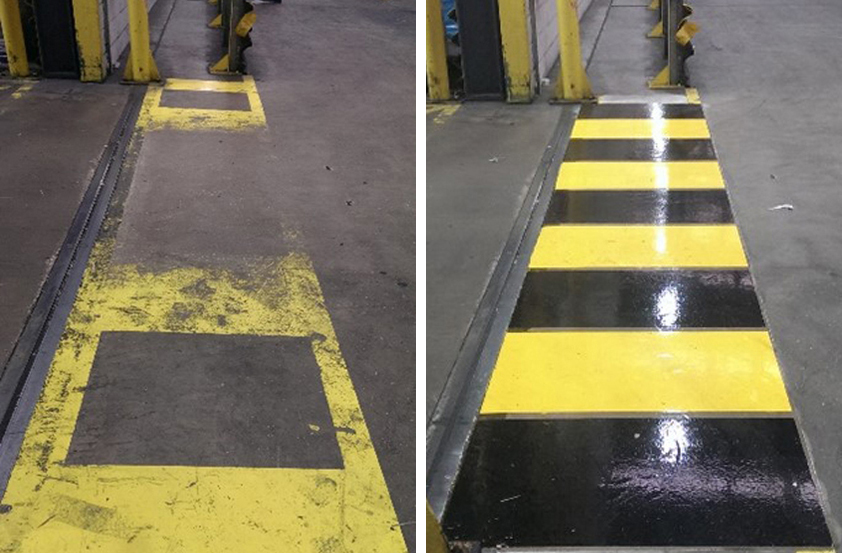 A new service has been launched by inotec UK – a free safety and maintenance survey for the appraisal of warehouse line marking. This complimentary service will be available for both internal and external line marking. It has been designed to offer advice on essential health and safety requirements of new line marking, upkeep of existing line marking as well as replacement lines should they be necessary.
The importance of keeping warehouse operatives away from moving handling and storage equipment cannot be underestimated. It can be achieved effectively by line marking that clearly segregates pedestrians from vehicle traffic. In today's busy warehouse environments, however, regular appraisals to check the condition of existing line markings of walkways and crossings often take a back seat. A key reason for this has been the cost of involving a specialist third party.
By launching this free service, inotec is taking a proactive role in supporting companies to ensure compliance with the law. The company's durable and highly visible line marking solutions help separate vulnerable pedestrians from fast moving truck traffic.
David Stocker, sales director of inotec states, "Any warehouse which already has line marking or is considering new line marking should be looking at periodic safety and maintenance checks.
"Over time walkways and crossings become damaged by heavy forklift truck traffic and the harsh chemicals that are used for cleaning. This can result in impaired visibility of line markings leading to potentially serious accidents. At inotec we're here to keep your warehouse staff safe. Contact us to take advantage of one of our experts who will perform a free safety and maintenance survey to appraise your line marking."