Hörmann dock leveller offers flexibility and safety
5th May 2021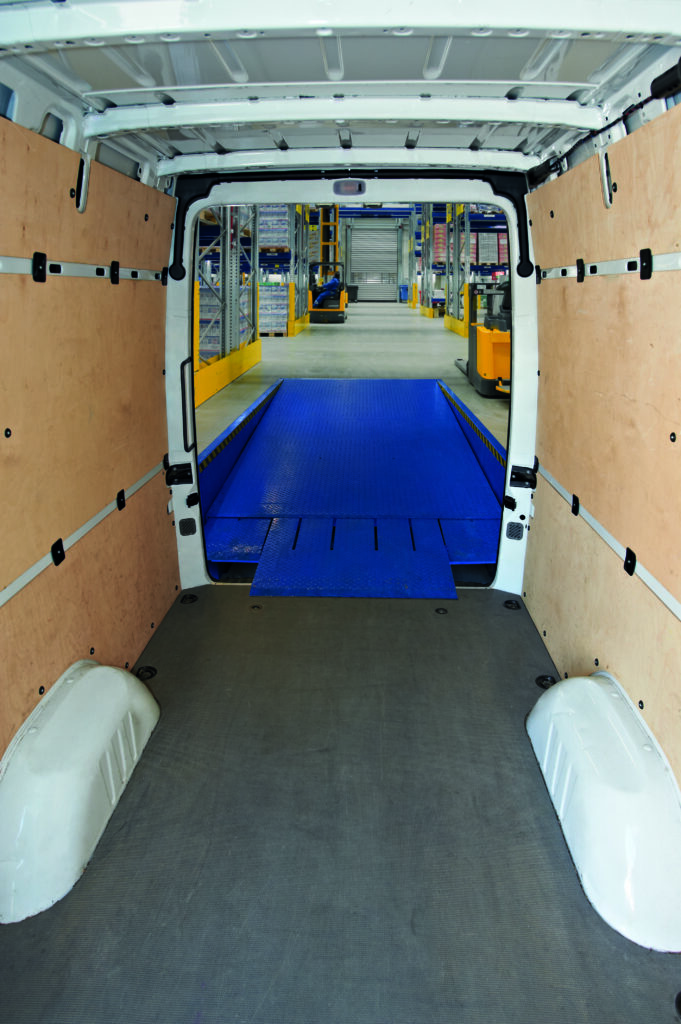 With the most recent ONS retail sales survey showing a 32% growth in on-line sales during 2020, retail distributors and operators are looking for even greater flexibility and speed when loading and unloading of all types of fleet vehicle. The innovative HTLV-3 dock leveller from Hörmann provides the safe solution, with a unique 3-part telescopic lip making it suitable for standard trailer sizes including euro-trailers, right down to smaller vans.
The installation of a HTLV-3 dock leveller is a cost effective and space-saving solution, reducing the need for separate loading bays for lorries and vans. It been specifically designed and developed to operate either across the full telescopic lip as a conventional dock leveller or with the extension of just the middle section to accommodate smaller vehicles and vans.
For the loading and unloading of vans the HTLV-3 has been manufactured with an intelligent and patented hydraulic system. Fitted with two hydraulic cylinders, which allow the dock leveller to follow the movement of the loading surface of the van during loading, the HTLV-3 reduces the transference of weight from the leveller onto the back of the van. This combined with the positive positioning of the leveller at every point of the loading operation, results in a safer working environment for loading operatives and protects the vehicle from harsh loading forces.
For lorries, the HTLV-3 is operated across its whole telescopic width without any compromise in performance and safety standards when compared to a standard dock leveller. Fully extended the HTLV-3 provides an impressive maximum rated load of 60kN, whilst a maximum load of 20kN applies when the leveller is operating with just the middle section extended.
Paul Tulley, Key Account Manager at Hörmann UK, comments: "The HTLV-3 dock leveller is just one of the innovative loading bay solutions on offer from Hörmann. Whilst there are other products available on the market that facilitate the loading and unloading of different sized vehicles, Hörmann is the only manufacturer to offer a solution that has been designed specifically for this requirement.
"Not only does the HTLV-3 offer flexibility, but it also ensures that operators can maximise their loading capacity in terms of performance, whilst not compromising safety considerations."