eBook on Warehouse Impact Protection
16th March 2023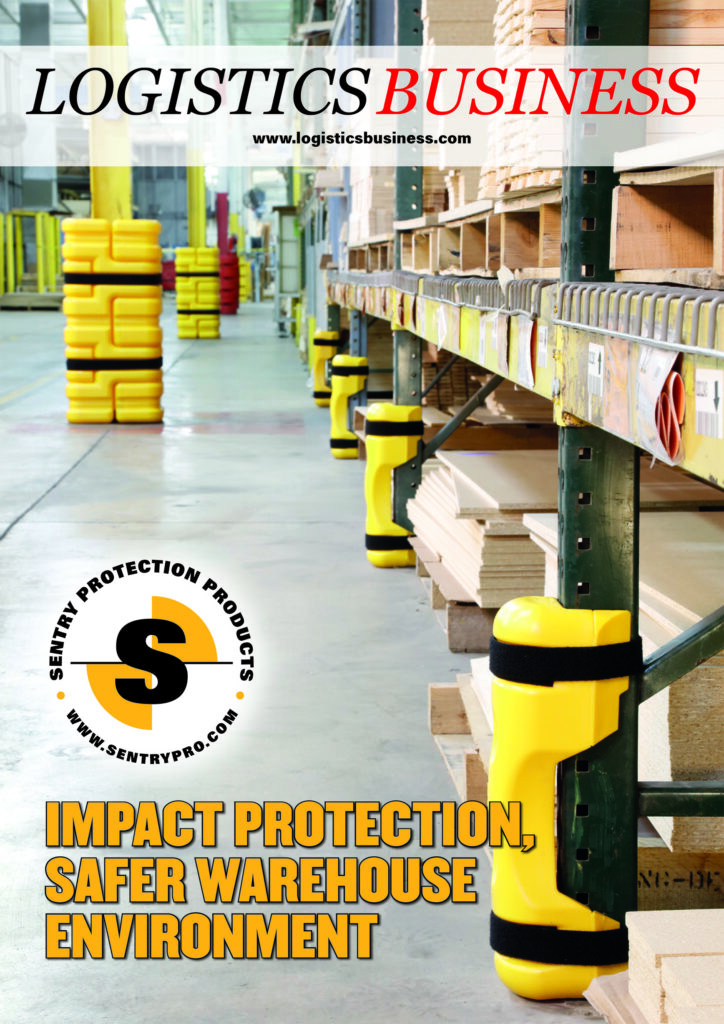 Logistics Business magazine, in association with Sentry Protection Products, have produced a short digital issue or eBook about impact protection and warehouse safety. In this 6-page special guide Editor Peter MacLeod interviews Sentry's CEO and Founder Jim Ryan about the company's 25th anniversary and its new product launch – the Collision Sentry Multi-Zone.
In 2023, Sentry Protection Products celebrates 25 years in business. A quarter century of quality and innovation in manufacturing and marketing impact resistant equipment and collision warning systems for industrial applications. It's a significant milestone that only a minority of companies achieve.
Founded on providing solutions to customers' needs, the company formed in 1998 to manufacture and market the original, patented Column Sentry® – a column protector for steel columns needing repair or replacement due to forklift collision damage. Twenty-five years, thousands of installations, and many award-winning products later, Sentry is recognized as a world leader in its field.
"it's been quite a journey," said James Ryan, president of Sentry. "A journey made possible through the efforts and support of employees, manufacturing reps, distributors, vendors, and customers. They have played a huge part in our success and we value our longstanding relationships. We look forward to many more years of doing business together."
The industry is constantly evolving, and Sentry has continued to evolve with it. More solutions followed column protection – protection for rack uprights, concrete columns, building corners, parking structures, and a collision warning system for preventing accidents at blind corner intersections. All innovative, effective, high-quality solutions to challenges faced by our customers. New products are always on the drawing board.
"Sentry products are safety products; built like safety products should be built," continued Ryan. "The materials we use, the manufacturing process, and rigorous testing ensure a quality, efficient, and reliable product. Safety is something you can't cut corners on. Sentry products are "Always on Guard". Like a Sentry that stands watch at the gate, Sentry products stand guard 24/7 to protect facilities, equipment, and people."
Sentry Protection Products is a leading provider of innovative, impact resistant products for industrial applications. Manufactured in the United States and Europe and sold worldwide, the award winning, patented product line includes Column Sentry®, Rack Sentry®, Concrete Wrap™, Park Sentry®, Corner Sentry™ and Collision Sentry®. Sentry is headquartered in Lakewood, Ohio, USA.