Forklift Maker to Build Logistics Centre for German Client
9th March 2017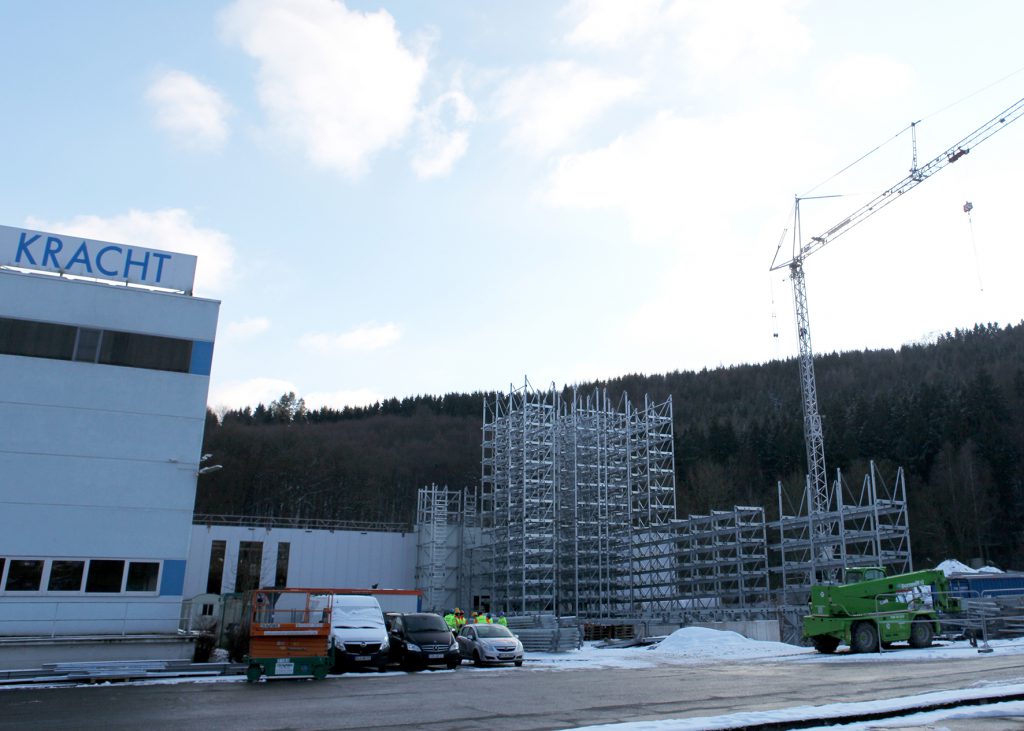 Kracht, a global manufacturer of gear pumps, flow pumps and hydraulic components, has commissioned Jungheinrich to build a 3,500m² logistics centre at its headquarters in Werdohl, Germany.
Scheduled for completion in May/June 2017 and costing approximately €7.8 million, the new centre will consist of a fully automated high rack warehouse for 5,100 Euro pallets and 12,000 small parts bins. In addition, an order picking hall is being built directly adjacent to the warehouse, with a capacity to pick Euro pallets and 140 small parts bins.
As the general contractor, Jungheinrich is responsible for the external build, including the steel structure, roof and walls. It will also provide two stacker cranes for pallets and another crane for bins, which are being supplied by the Jungheinrich subsidiary, MIAS.
Jungheinrich will also have a strong presence inside the logistics centre, installing the Warehouse Management System (WMS) and an automated pallet and bin conveyor system to link up the order picking operations.
Steve Richmond, Systems and Projects Director, Jungheinrich UK, comments: "Jungheinrich is committed to developing bespoke intralogistics solutions for its customers. In this instance, we have offered a complete 'one-stop shop' solution for Kracht, underpinning our competence in the area of fully automated solutions and in-house software solutions. Jungheinrich has supported the project in its entirety, from the structural build to the systems that will be in place when the warehouse is up and running later this year."