Interroll and viastore to work more closely together in future
31st May 2022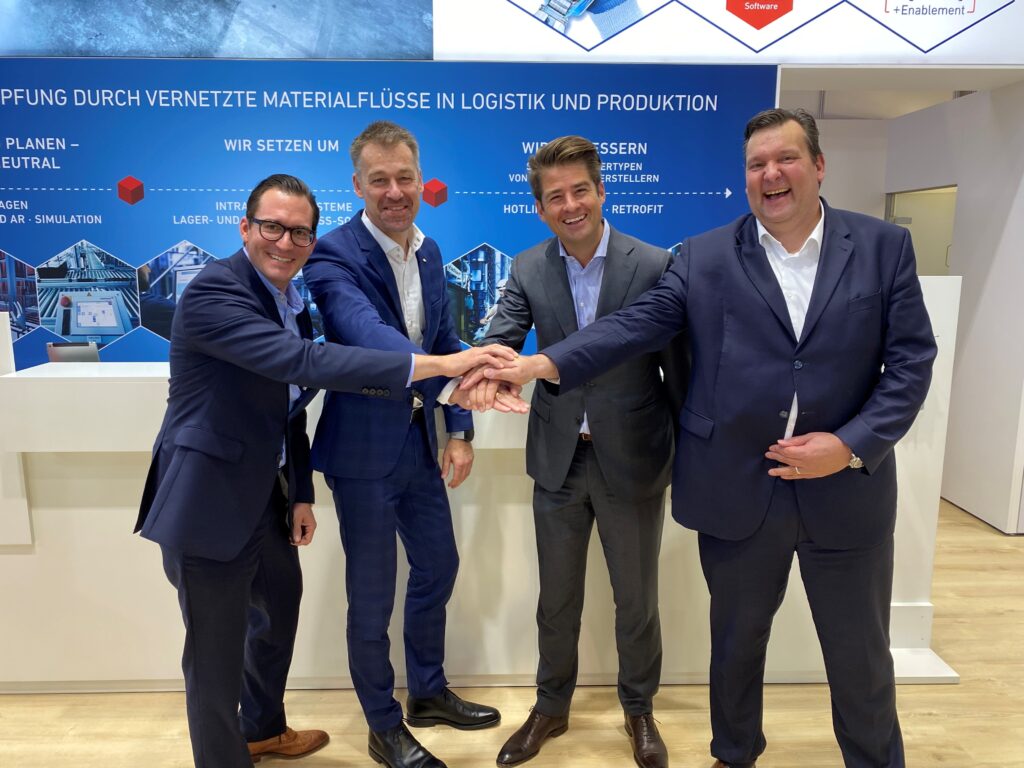 Interroll and viastore have agreed to work more closely together in the field of conveyor technology in the future. The managing directors sealed the corresponding cooperation with a handshake at LogiMAT, the international trade fair for intralogistics solutions, now underway in Stuttgart, Germany.
The aim of this agreement is for viastore to use Interroll's conveyor technology products in its projects in the future. In addition, the two companies aim to use joint technology platforms, exchange know-how and use tools to optimize processes from planning to installation.
"The cooperation with Interroll strengthens our customer focus," says viastore CEO Philipp Hahn-Woernle. "This expands our product and service offering and thus the benefits for our customers," adds Thomas Hibinger, COO of viastore SYSTEMS.
"With this agreement, we are underlining our role as a global provider of sustainable material handling solutions that helps system integrators to focus even more on their core competencies," explains Interroll CEO Ingo Steinkrüger. "In this way, we are supporting viastore in being able to offer an extended service package with maximum added value for users."
The viastore GROUP, headquartered in Stuttgart and employing around 700 people, is one of the leading international suppliers of turnkey intralogistics systems for industry and commerce, as well as warehouse and material flow management software and accompanying services.