Industry View: Competent Advice as an Economic Success Factor
2nd July 2020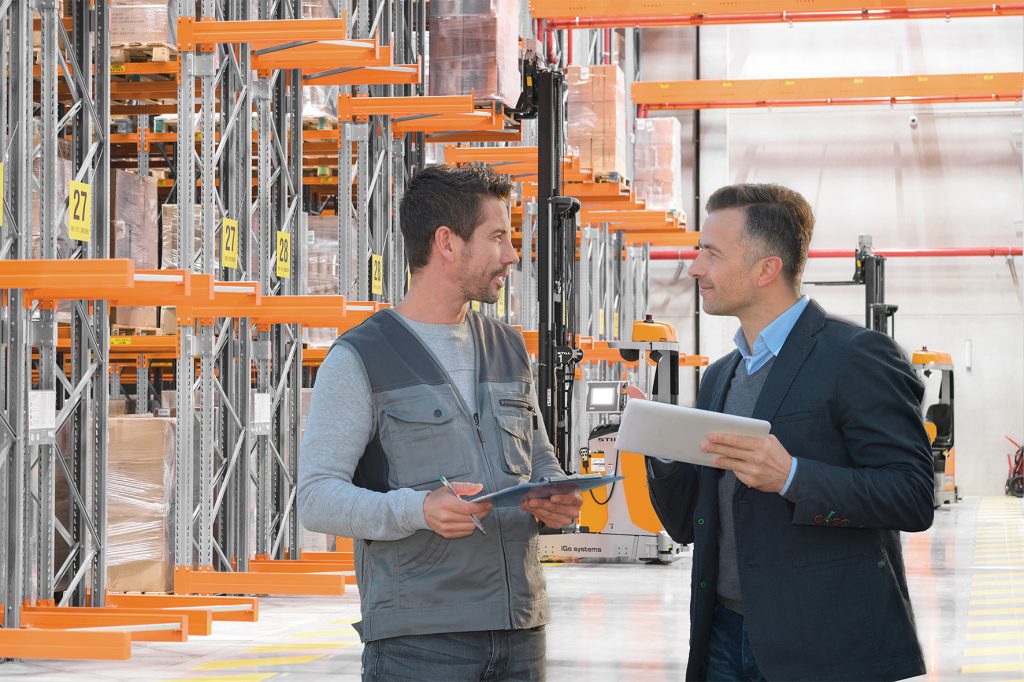 Efficient processes, harmonised fleets and a profit-generating integration of new technologies. These are the key factors for sustainable economic success in intralogistics. For STILL, specialist expert advice has been a mainstay of their corporate philosophy for 100 years, and an important building block of long-term customer relations as a partnership of equals. In the past few years, by using intralogistics consultancy to provide a service, STILL has also substantially contributed to a changed understanding of the comprehensive procedural concepts of logistics.
Complex requirements need individually customised consulting. Tailor-made solutions are created based on detailed analyses. Hans Still already worked according to these beliefs when he founded his electric motor workshop in 1920, and they are the mainstays of the intralogistics advisory service used by STILL since 2017 to offer comprehensively integrated procedural solutions through product or system consultancy.
Intralogistics consultancy at STILL – a success story with a future
Working in close cooperation with the customer, STILL experts combine all the elements of material and information flows to create an intelligent logistics concept. To do this, STILL focuses on an advisory approach in four steps. Careful data recording, including accurately recording the customer's wishes and requirements, is followed by an exhaustive analysis as a reliable basis for planning. In the third step – optimisation – existing logistics processes are adapted and structured to fulfil current and future requirements in the best possible way, and to create all the conditions for sustainable, long-term success. The fourth step includes the design concept, putting a tailor-made solution approach into the customer's hands. Transparency, clarity and feasibility have top priority in this respect. As Marina Hein, Senior Director Advanced Applications at STILL explains: "We only develop concepts that harmonise with the requirements, as well as with the customer's current possibilities. This is the only way to enable him to handle them independently in the future as well. It needs precise analysis and clear communication."
Increasing complexity leads to a growing need for advice
The consultancy unit is still young, but its success speaks for itself. Today, the six-member team of logistics experts already implements around 20 international consultancy projects each year. Three quarters of these already deal with questions of automation and its future implementation. This is because many companies have a constantly growing need for advice in view of increasingly complex intralogistics processes and global storage issues. Customers benefit from comprehensive experience and competence in the areas of process optimisation, tugger train and warehouse planning and automation. At the same time, successful reference projects have a strongly charismatic power due to their measurable commercial economic successes. Taken together, both have contributed to a clear change in the industry's understanding of logistics as an economic success factor in the past few years.
Competent advice reduces costs and facilitates growth
Ever more companies understand that optimised fleets, systems and processes are a worthwhile investment in the future. For example, they enable efficient warehouse management, reduce space demands and shorten transport routes. That is how they create the conditions for commercial economic success and growth.
The greater the extent to which individual requirements and sector standards are already taken into account when planning new projects, global storage concepts or restructurings, the better will be the ability to anticipate and implement challenges in the future as well. With regard to the automation megatrend, this means, for example, "to create conditions for customers today that will enable them to integrate automation elements into their process organisation in the future," explains Marina Hein.
Unforeseeable situations often need a fast response. Here again, STILL offers options for intralogistics consulting services at short notice. Online consulting, instant advice for suddenly necessary process adjustments or on-site assistance at short notice can help here.
From technical to procedural advice
For STILL, the depth and quality of their consultancy have a 100-year history. Hans Still already knew that optimised processes are an important cornerstone of commercial economic success – and that "optimised" always means "individual" as well. Therefore, based on individual consultancy, STILL has always focused on an endeavour to make customised, innovative solutions available for any challenge. The first major order for the young STILL company in the late nineteen-forties was a tailor-made electric cart for the German Federal Railway Company. The EK 2000 Electrocart is slim, agile and flexible, and perfectly adapted to the narrow space available on railway platforms and in loading sidings.
Over the years, transport logistics and customers' needs are changing – and so is the STILL portfolio. The increasing complexity of global storage worlds demands vehicle concepts and consultancy services designed to an ever greater extent to match sector and customer-specific processes. In response, STILL has brought the modular system for their vehicles to full maturity. Coupled with the in-depth specialist knowledge and sector know-how of STILL experts, this modular design concept is what enables the custom-tailored configuration of STILL trucks.
Product optimisation in digital self-management
Moreover, STILL customers have also been able to digitally and independently manage and continuously optimise their fleets since 2012. This is made possible by intelligent web applications such as STILL neXXt fleet. All the information about their vehicles is drawn together and presented here in an easily understandable way, and customers can carry out operational planning for their industrial truck fleet at any time and from anywhere, and control capacities and integrate service activities into their own production workflow in an optimal way.
100 years of consulting, made by STILL
Focus on optimisation – this means that intralogistics consultancy by STILL is also a consistent, logical further development of the "made by STILL" concept of consultancy. It adds a procedure-based level to supplement the technical and product-based consulting services and applications. Be it an integrated or a stand-alone solution – customers profit from the 100 years of technical experience and specialist know-how of the STILL consultants.