Hyster expands range with affordable pallet truck
26th April 2022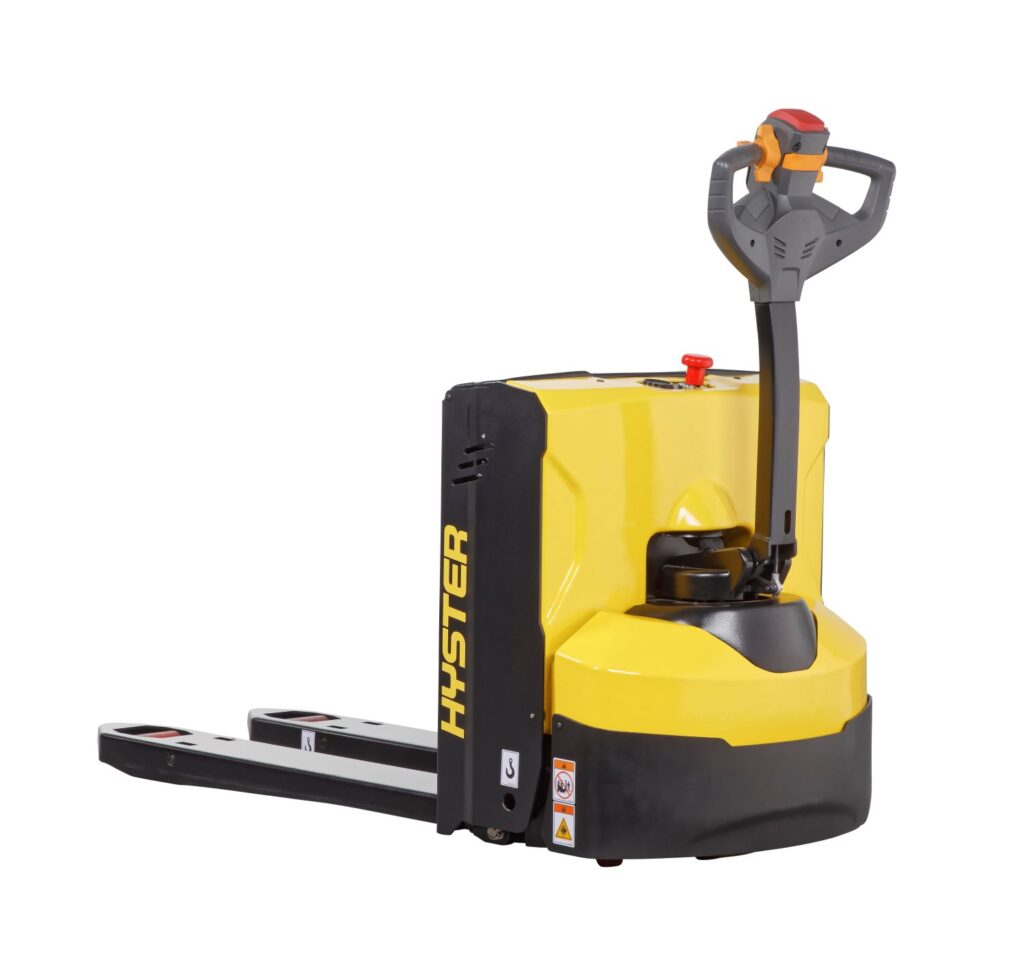 Hyster has expanded its range of warehouse equipment with the efficient new P1.6UT pedestrian pallet truck. Designed to be affordable to own, easy to maintain and fit for many applications, the new Hyster pallet truck can lift loads up to 1.6 tonnes.
The slimline and lightweight model is easy to manoeuvre, is stable with good gradeability, and has all the core functionality needed for applications such as last-mile deliveries or back-of-store use.
As well as delivering a low cost of operation, the Hyster P1.6UT Pedestrian Pallet Truck offers competitive energy consumption with a shift life of up to 12 hours thanks to a combination of a powerful battery and motor. Standard warranty and service intervals apply.
The new Pallet Truck is simple to use for operators, with the same controls as found on other Hyster warehouse equipment and features a long tiller arm and butterfly accelerator direction controls.
Alongside the optimum features as standard, a range of options enable applications to tailor the truck further to their application needs. For instance, tandem load wheels, onboard charger, auto switch-off and travel speed reduction as battery charge decreases.
"With the new P1.6UT, businesses can benefit from an efficient pallet truck that meets the need and makes the move," says Daniel McNeil, SPED and Solutions Manager, Hyster Europe. "When matched with the right operating intensity, whether you're filling supermarket shelves, stocking a storeroom, or unloading deliveries from a lorry you can expect a low cost of ownership and affordable efficiency."
The Hyster P1.6UT is available to order now from the global network of local Hyster distribution partners.