Hiab Launches Pioneering Connectivity Solution For Load Handling
29th September 2017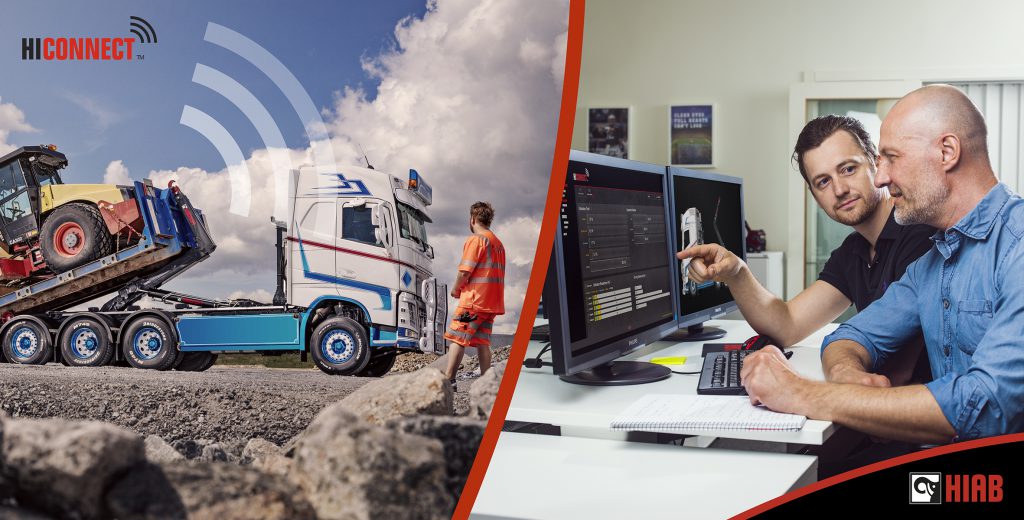 Hiab is taking another pioneering step in the load handling industry with the launch of a connectivity solution to add real-time vital insight and information to customers.
Hiab will make HiConnect available as a connected service, enhancing the productivity of the Hiab equipment in their fleet. Customers will receive real-time insights of their equipment utilisation, operation and condition. "Through this information, customers can actively optimise performance and avoid unnecessary downtime. Currently, customers have limited, often manual-input based insights, and lack of information about their equipment utilisation rate, condition and operation. Now, HiConnect offers real-time insights via web-based dashboards with clear and simple overviews that provide status monitoring, service planning and help improve the operation of each unit and operator," explains Jan-Erik Lindfors, Vice President, New Business Solutions at Hiab.
HiConnect has been developed in close collaboration with selected customers through multi-market pilots since 2015. Hiab will structure the HiConnect service offering by introducing different tiers of business-critical insights adapted to specific business needs and fleet size. During Q4 2017, Hiab will present a HiConnect retrofit solution to selected existing HIAB loader cranes and MULTILIFT demountables and customers in five markets – USA, United Kingdom, France, Netherlands and Germany, with expansion of the HiConnect offering and market coverage during 2018.
"We are very proud to be the first in our industry to bring this comprehensive suite of connected solutions to the market. This upcoming initial market offering is just a start. Early adopters will now receive key insights and functionality, but will also be part of further developing the HiConnect platform based on their customer needs," says Roland Sundén, President, Hiab.
"Modern technology and connectivity has totally changed the way we operate our business. Now that we can track the vehicles in our fleet, we know exactly where they are and what they are doing. With this information, we can be more efficient and operate much more safely," says Andrew Hollingsworth, Fleet Technical Manager, Travis Perkins PLC.
The products come with comprehensive service and care contracts.