Hand-Worn Device For Lifting and Handling Machinery Now on Test
28th April 2017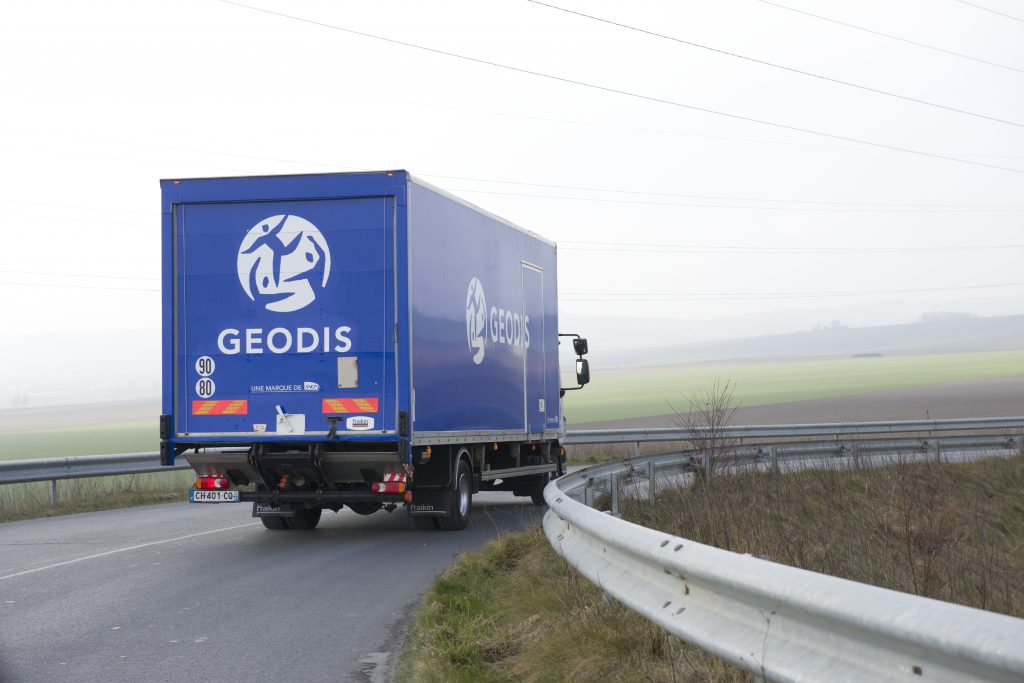 GEODIS is testing the Com'hand system, which offers intuitive control capabilities for lifting and handling machinery, at a manufacturing site of Saint-Gobain. The innovative system has been developed by the technology start-up company Siatech and initial tests within a live logistics environment began in November 2016 at a site of Distribution Sanitaire Chauffage, subsidiary of SAINT-GOBAIN Distribution Bâtiment France in Hénin-Beaumont, northern France.
Created in April 2016 by Siatech's founders, the Com'hand system uses state-of-the-art digital sensor technology for controlling industrial machinery, in the first instance with application to cranes and gantries. Operators interact with the machinery using simple, intuitive arm motions, which are interpreted and transmitted by means of a bracelet fitted with motion sensors and worn on the wrist and also by a ring. Basically, the system offers greater simplicity in machine operation and improved control efficiency while avoiding the risk of loss or damage.
Instead of having to perform multiple, complex command actions using a heavy and cumbersome control unit, an operator using the Com'hand system can control the machine directly from the 'hand-worn' device. As well as producing increased efficiency (productivity gains of up to 20% over a conventional control unit have been achieved), the system also brings considerable improvements in safety and ergonomic comfort.
The initial tests have been successful and have allowed Siatech valuable feedback on the use of its technology in a practical logistics environment. Once the equipment is made available commercially, GEODIS could now consider introducing Com'hand across all its industrial logistics sites where lifting gantries are employed.
Click here to view initial tests carried out by GEODIS using the Com'hand system.