Gunvor Refinery Upgrades Loading Processes with Implico Systems
27th June 2017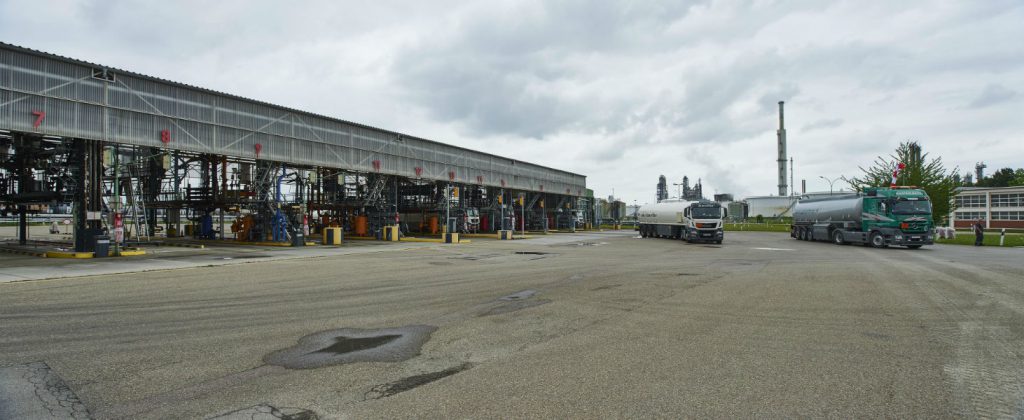 Software and consulting company Implico today announced the successful completion of a major modernization project for loading processes at the Gunvor refinery in Ingolstadt. Field equipment for tank truck filling was replaced on all twelve loading bays. Crucially, the upgrade was performed with the refinery in normal operation. Thanks to the flexibility of the OpenTAS terminal management system, one loading bay after another was successfully upgraded without impacting other loading operations. Work on the project was completed early this year.
As things stood, Gunvor had no option but to go ahead with replacing the hardware, since the loading master – i.e. the computer that controls pumps and valves during tank truck loading – no longer met the latest technical standards. Some of the field gear on the loading bays also needed replacing with newer equipment. To minimize the impact on company business, Gunvor decided to complete the work with the refinery in normal operation.
The technically and logistically challenging project began in early 2016. As a first step, Implico installed a new OpenTAS system to work alongside the existing one. One loading bay after another could then switch to the new system. On the software side, Implico's downstream experts decoupled each loading bay to be moved from the legacy system. Once the equipment had been replaced on the loading bay by the services provider Actemium, Implico then integrated the platform into the new system. "We also took the opportunity to replace the old interfaces," says Volkmar Lindner-Billiau, Senior Consultant Oil & Gas at Implico. "Gunvor now uses the latest XML format for data exchange and will benefit from smooth and seamless data communications in the long run."
In addition to the production system, Implico also set up development and acceptance systems during the migration period. This allowed the software company's developers to test the nuts and bolts of the new functions beforehand and verify compatibility for hardware and software components.
The refinery in Ingolstadt has used OpenTAS since 2002. Tasks handled by the software include calculating net refinery production, loading control for tank trucks and railcars, and processing tax calculations both with and without EMCS (Excise Movement and Control System). One of Gunvor's tank terminals is also connected to OpenTAS. In the course of the migration project, the Terminal Management System has now been given additional tasks: apart from load control, the software now also manages entrance and exit scales, and the exit terminal.