Growth Goals for stow
7th December 2022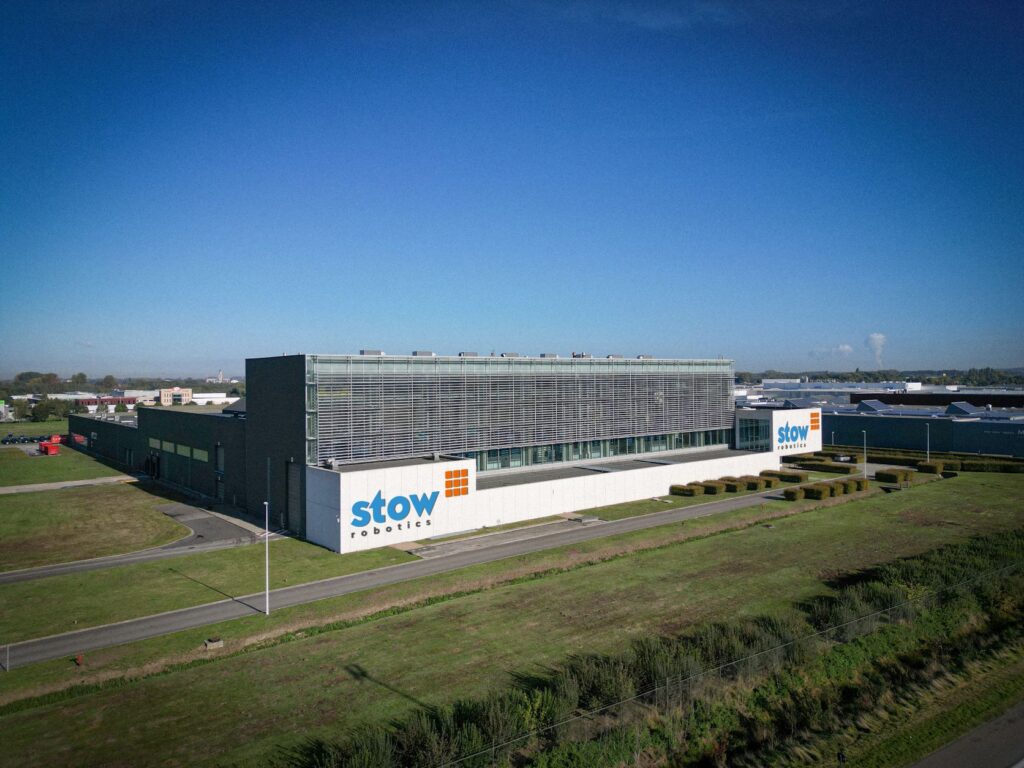 stow Robotics has impressive growth plans. Founded in 2021 and focused on the development, production and sales of automated and robotic warehouse solutions.
stow is a global market leader in industrial storage solutions. Headquartered in Belgium, stow employs nearly 2,000 people across Europe and the United States. The group has a pan-European production footprint with 10 production facilities and a global commercial network. stow estimates to reach the €1 billion turnover mark in 2022 and plans further growth over the coming years, in which stow Robotics plays a central role.
The first automated warehouse projects were completed in 2019 with the installation of the stow Atlas® 2D shuttles for deep lane pallet storage and retrieval. After completing several projects in our domestic market Belgium, business quickly spread towards the rest of the world with big projects in the UK, US and Australia. Since 2021, all existing automated solutions for pallets & totes and all related services & teams have been regrouped under stow Robotics.
Strategic co-operations and acquisitions
stow Robotics not only grows from within, but establishes this growth through valuable and strategic acquisitions.
After first creating the stow Atlas® 2D shuttle for pallets completely in-house, it was time to expand the product portfolio for bins as well. Through a first acquisition, stow Robotics added the stow e.scala® bin shuttle system to its product range. More recently, stow Robotics also announced the acquisition of a majority stake in iFollow, a collaborative AMR company founded in 2017. The market-leading fleet of AMRs and software are suited for a large range of use-cases, such as collaborative picking and in-and-outbound transport. The company had already deployed its technology in a wide variety of applications across different industries, in line with the full range of markets that stow serves. With these acquisitions, stow Robotics can now offer pallet and bin shuttles as well as AMRs for a fully automated warehouse solution.
Dark warehouse capability
With these co-operations, stow Robotics now has all necessary know-how and expertise grouped in order to further develop & implement solutions for the warehouse of the future – a fully automated dark warehouse. With the iFollow AMR, stow Atlas® 2D pallet shuttle and stow e.scala® bin shuttle, stow Robotics offers the complete chain of in-and-outbound, storage and collaborative picking for all types of warehouses including 3PL, e-commerce and cold stores.
New automation campus
Clearly, the evolution in warehouse automation is highly dynamic and the time-to-market of new concepts is essential. This is why, in October 2022, stow Robotics announced its relocation plans. The entire business unit will move from the west of Belgium to a more strategic location centralised between Ghent, Antwerp and Brussels. The new campus provides enough space to build a large technology and experience centre for European customers, has excellent visibility, and really is a unique opportunity for the further expansion of the robotics activities.
Other than relocating, the entire organization has to adapt to this growth structurally. stow Robotics invests heavily in hiring new sales teams, project managers, and a highly-skilled R&D department with automation at its core.