Green-for-Go Enables Best Use of Battery Charging System
15th April 2019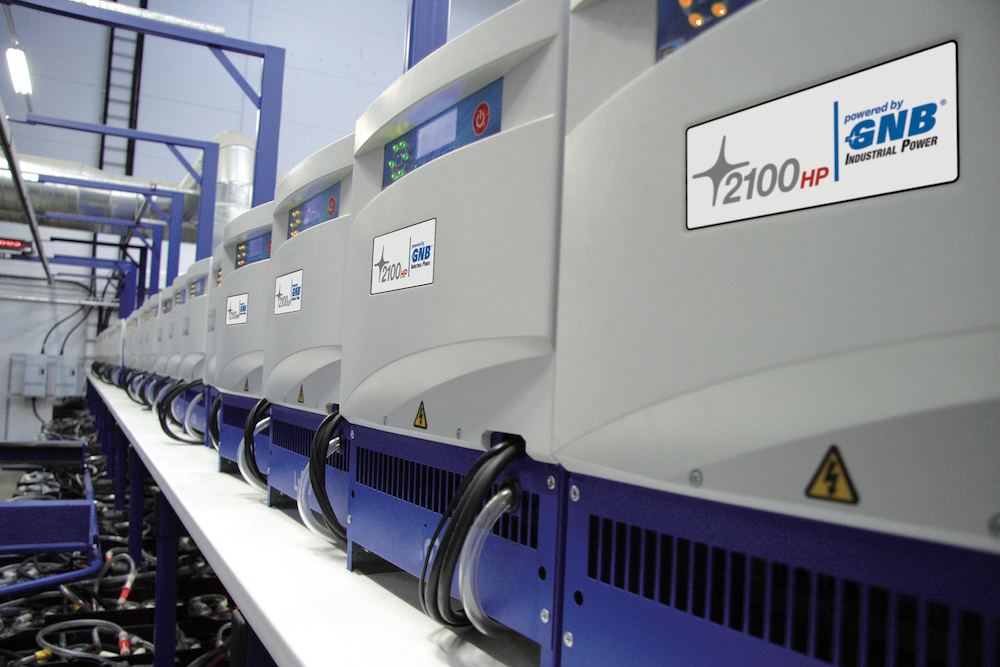 Battery manufacturer Exide Technologies says it is seeing increased uptake of GNB EasyPick. The "straightforward and cost-effective" system can optionally be enabled in GNB chargers, and ensures that the first battery charged is the first battery selected for use. It protects battery lifespan, increases operating hours and enhances productivity, and is an excellent choice for smaller operations not yet ready to make the investment in a full battery fleet management system.
EasyPick is simple, reliable and user friendly. Operators just "pick the green one" – a green light indicates which battery to select first. An amber light identifies batteries that are fully charged and queued. Whenever the priority battery is taken the next in the queue will turn green.
This works for up to 30 chargers. One controlling charger is needed for each battery type, which can then manage the others. The controlling charger sounds an alarm if a wrong battery is taken, reinforcing the correct operation of the system. The result is elegant and easy to understand for any workforce.
GNB chargers with EasyPick are simply plug & play. You may start right away without a service technician, saving labour costs and set-up time. The system is cost-effective and gives businesses a strong return on investment.