Getting best value from fleet investment
28th June 2022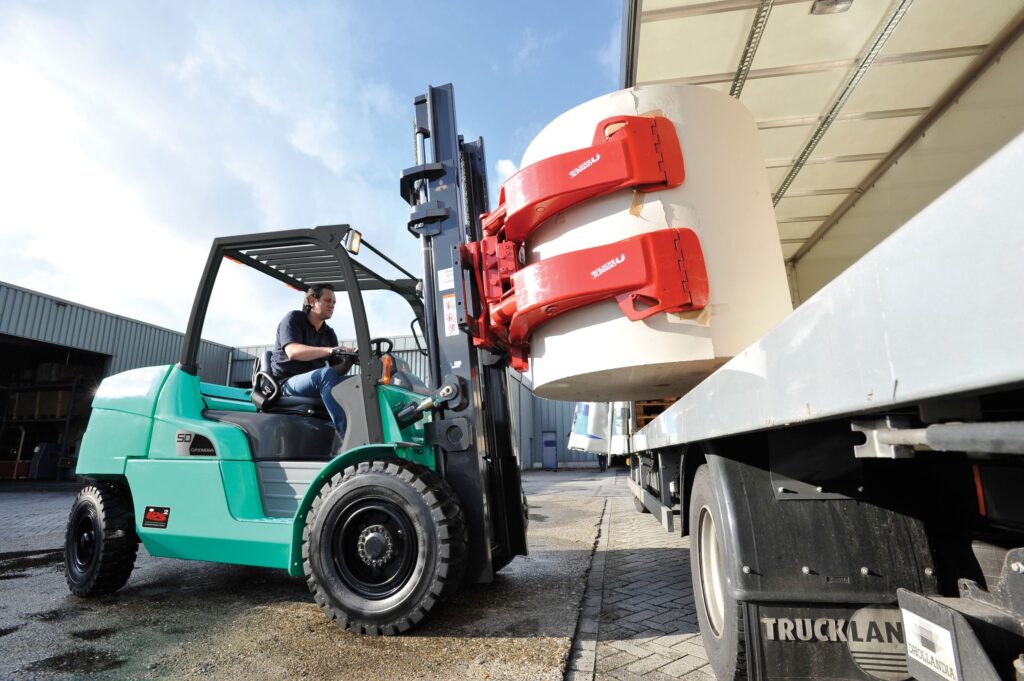 With costs rising across the board, getting the most from your investment in fork lift trucks is more important than ever. As Stewart Gosling of RDD, the UK importer of Mitsubishi Forklift Trucks, explains, there are so many factors that can lead to savings over the lifetime of equipment.
"While the price of the truck itself and the fuel costs are the headline items when weighing up your options, there's much more to it than that when looking at the wider picture. Safety, maintenance, downtime, and support are all factors that'll affect your bottom line.
"Every Mitsubishi Forklift Trucks product that leaves the factory is built with the same vision behind it. It's not just about being the best in terms of performance, it also has to be the safest, most reliable, and most fuel-efficient it can be. They're designed for a long life of high performance and minimal downtime."
Exceptional fuel economy has been a hallmark of the GRENDiA range of diesel and LPG counterbalance trucks since their inception. It's a key part of the 'green diamond' concept. Low fuel use and low emissions paired with robust construction make for an economical and long-lasting truck that can serve as the backbone of your fleet.
When looking at long-term costs, over a typical 5-year span electric trucks can offer savings in the thousands compared to IC engine equivalents. The EDiA electric counterbalance range – including the award-winning 5.5-tonne EDiA XL – not only matches IC engine trucks in terms of performance but adds a host of cutting-edge advanced features.
Class-leading visibility is a staple of any Mitsubishi Forklift Trucks model. The better the operator can see the surrounding environment and the load, the less likely they'll have an accident.
Combine this with smart, adaptive technology for speed, stability, and traction such as the Sensitive Drive System or patented DriveSteady system and there's a greatly lowered risk of a scrape or collision, dropping something, damaging racking, or other incidents that lead to downtime which can eat into your profit margins.
Stewart adds: "Beyond the capabilities of the actual trucks, where you acquire them is also of huge importance. With Mitsubishi Forklift Trucks–authorised local dealers the benefits are twofold. Not only do you have a local point of contact who will understand your business and your specific requirements, but they also have the support of the UK Mitsubishi Forklift Trucks network.
"It means local, personal service backed with manufacturer resources. For example, this means any parts they don't currently have in stock can be with you quickly from the central parts hub.
"Our dealers will also be able to provide a free site survey to ensure you not only have the correct equipment, but that you're using it in the best possible space.
"Make sure you look at the whole picture when making your next investment in equipment as the initial outlay never tells the whole story."