German Retailer Baur Optimises Omnichannel
8th June 2017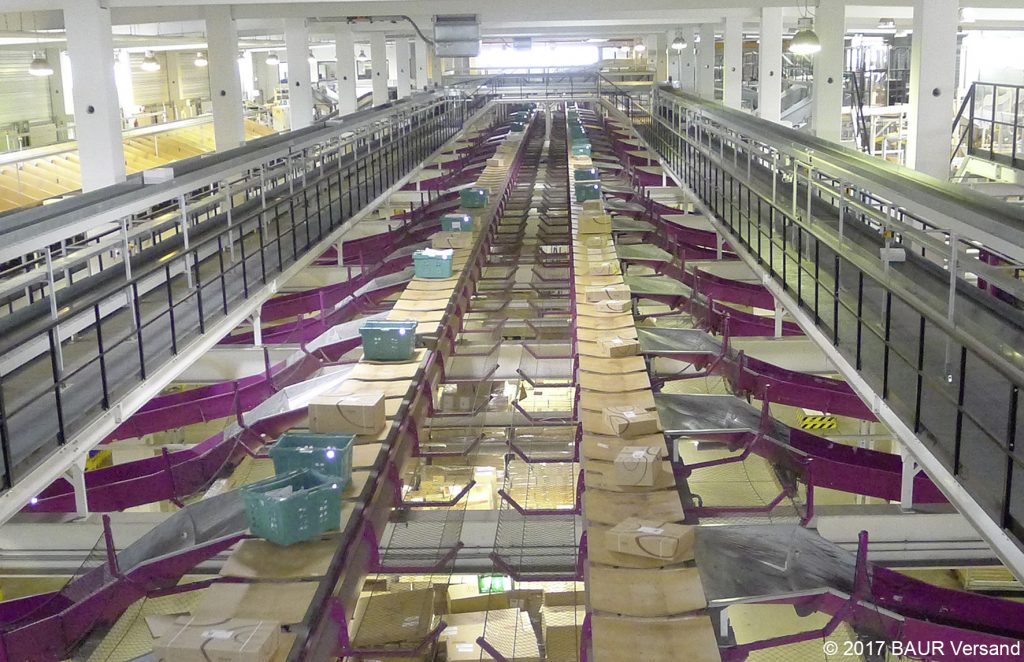 German lifestyle retailer Baur has contracted inconso to boost its multi-order picking operations. In order to make its warehouse management system future-proof, the company is also to implement a new warehouse management system that enables the processing of third-party business.
In the first step of the retrofit, the existing processes will be mapped with a new warehouse management system geared to new opportunities. These retrofit measures are set to serve the subsequent addition of third-party customer business while also using the sorter capacities available at the site. BAUR will employ its own proven batch creation concept, which consolidates up to 2,000 orders in a batch, with the planned use of the warehouse management system inconsoWMS X. Several times a day, up to 200,000 goods, which are planned for optimized picking with multi-order picking, are bundled. Based on the implementation of the new warehouse management system, BAUR expects considerable flexibility in logistics processes for future optimization and adaptation to new target market requirements.
Every year, BAUR Logistik sends up to 20 million shipments with over 50 million products to end customers in Europe. The picking warehouse in Altenkunstadt and reserve warehouses in Altenkunstadt and Burgkunstadt comprise warehouse locations for up to 900,000 packages.