Future-proof Intralogistics at LogiMAT
17th February 2023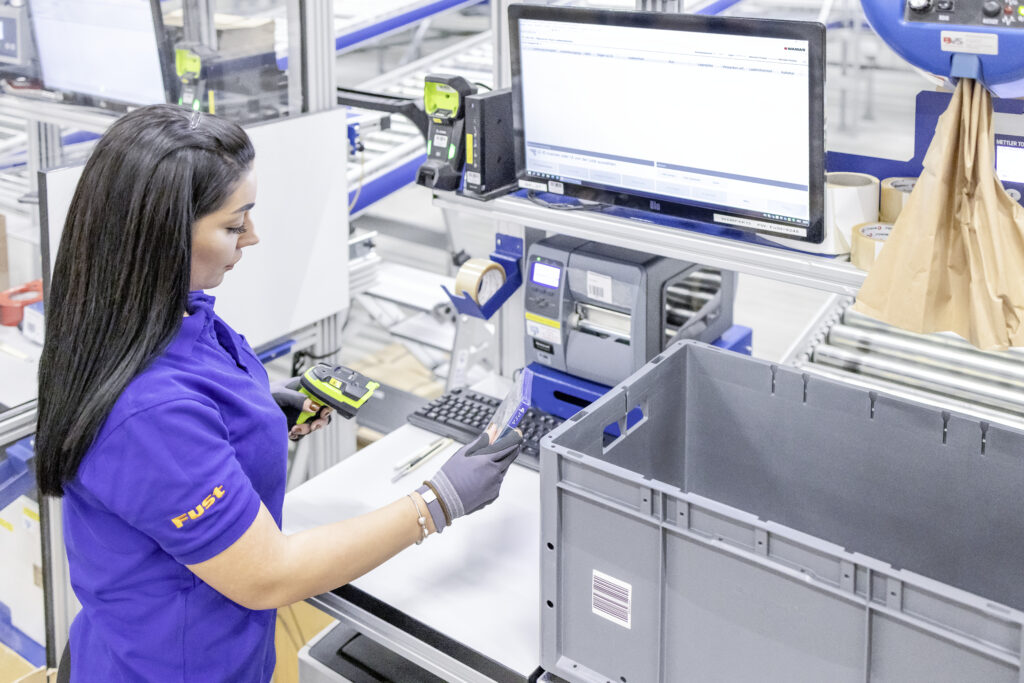 In dynamic times characterized by crises the logistics sector and intralogistics industry steps up to deliver strategic competitive advantage. As one of the market leaders, SSI Schaefer's trade fair presence at LogiMAT 2023 in Stuttgart, Germany, shows how its customers are well positioned for the future with comprehensive systems and solutions. Steffen Bersch, CEO of the SSI Schaefer Group, explains the requirements: "We see a high need for investment in automation and efficiency-increasing technologies. With our know-how and wide range of innovative products, software and services, we present ourselves as a partner to jointly realize the customer-specific resilient logistics structure consisting of flexible, scalable and sustainable systems."
The cornerstones of future-proof intralogistics are the comprehensive portfolio of customized software, the connectivity of the systems and the innovative technologies within the SSI Schaefer Group. This also includes companies such as robotics specialist RO-BER, SAP specialist SWAN and robotics and AGV expert DS Automotion, which will become a full member of the SSI Schaefer Group on March 1, 2023.
For fully automated single piece picking, SSI Schaefer will present its advanced piece picking application at the booth in Hall 1. The highlights of the system, in addition to the patented gripping point calculation, are additional functions such as Pick & Place, AI-supported object recognition, and 100% product verification, which is important for the pharmaceutical industry, among others. Additional highly automated intralogistics solutions will be presented at consulting islands, including complex robotics applications with central shuttle and overhead conveyor technology for efficient omnichannel logistics.
Of particular interest to SMEs are 'plug & play' system combinations for partial automation. Processes can be accelerated, spaces condensed, and ergonomic workflows integrated in a simple way and economically. The building blocks of these solutions, some of which will be demonstrated at the booth, include automated guided vehicles, autonomous mobile robots, mobile racking, channel storage solutions with the SSI ORBITER® and the SSI LOGIMAT® vertical lift module.
SSI Schaefer's own WAMAS logistics software will be brought to life digitally at the trade fair with all its products and modules. Via an augmented reality tool, booth visitors can explore a virtual warehouse and understand the interaction of the WAMAS modules with the equipment and systems. SSI Schaefer's SAP solutions will be presented at the booth by SWAN, also a member of the SSI Schaefer Group. Intelligent applications being developed in the areas of predictive maintenance, digital twin and cyber security services, point the way to the intralogistics future.
The topics of the planned expert panel discussions, in which customers, science representatives and SSI Schaefer experts will participate, will show the pulse of intralogistics. They take place live daily at the trade show booth.
SSI Schaefer at LogiMAT 2023 in Hall 1, Booth D21. Please also visit other members of the SSI Schaefer Group who are exhibiting at the fair:
• DS Automotion in Hall 6, Booth D05
• RO-BER in Hall 5, Booth F17