Frozen veg group gets clad-rack warehouse
25th May 2021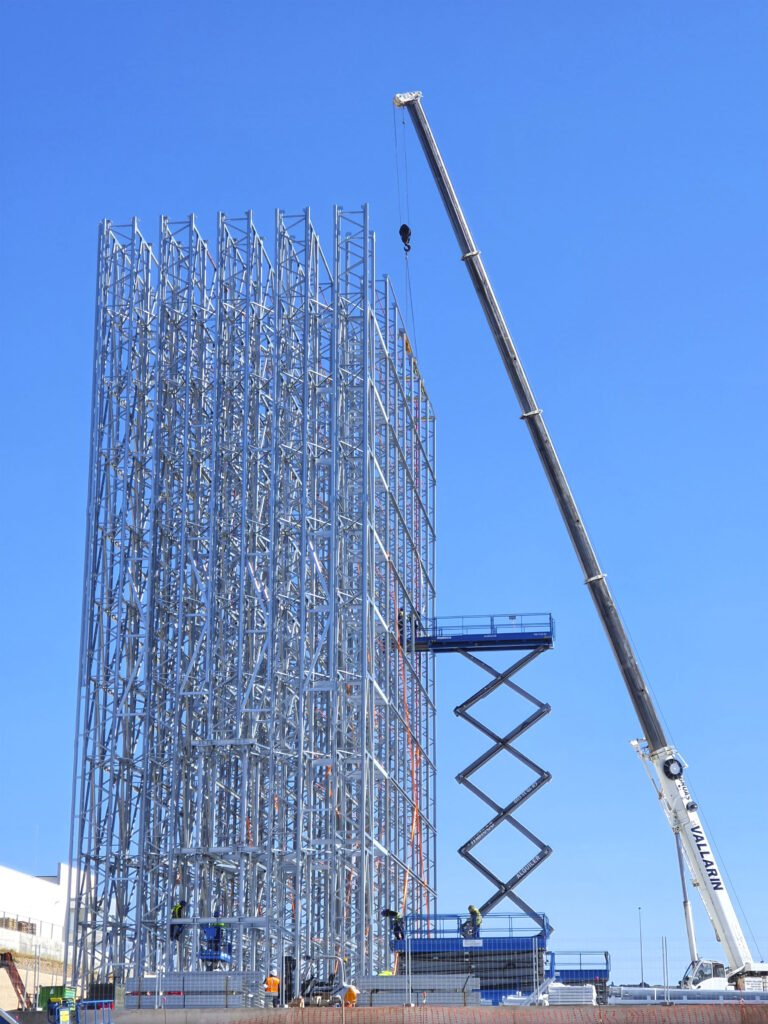 AR Racking and Swisslog have started the installation of a new clad-rack warehouse in Funes (Navarra, Spain) for Virto Group, a leader and reference in the production and distribution of frozen vegetables for retail, food service and industry.
The new clad-rack warehouse, which covers 11,020 sq m and will be 38m high, will have a storage capacity for 56,166 europallets, which will allow Virto Group to have a stock of between 50 and 70 million kilograms of frozen products.
AR Racking's 100% galvanised racking, apart from supporting the external exposures and external forces of the warehouse, will be designed to integrate a Swisslog compact storage system with 31 transfer cars for pallet handling. An ideal solution for high-density storage and maintaining maximum operational speed, with flows of 350 pallets per hour.
"We fully trust AR Racking's expertise in industrial racking systems, having worked with them on previous occasions to fulfil our storage needs in other frozen product facilities that we have in Segovia, Badajoz and La Rioja," explained José Antonio Baldero, Technical Director of Virto Group.
"Clad-rack warehouses provide great low density resulting in significant savings due to lower investment. Our racking also adapts perfectly to warehouses that require cold work such as that of Virto Group, which will be at a temperature of -24°C," added Roberto Arriaran, Director for Integration Business Unit at AR Racking.