Yale Logistics Solution for Italian Customer
31st May 2017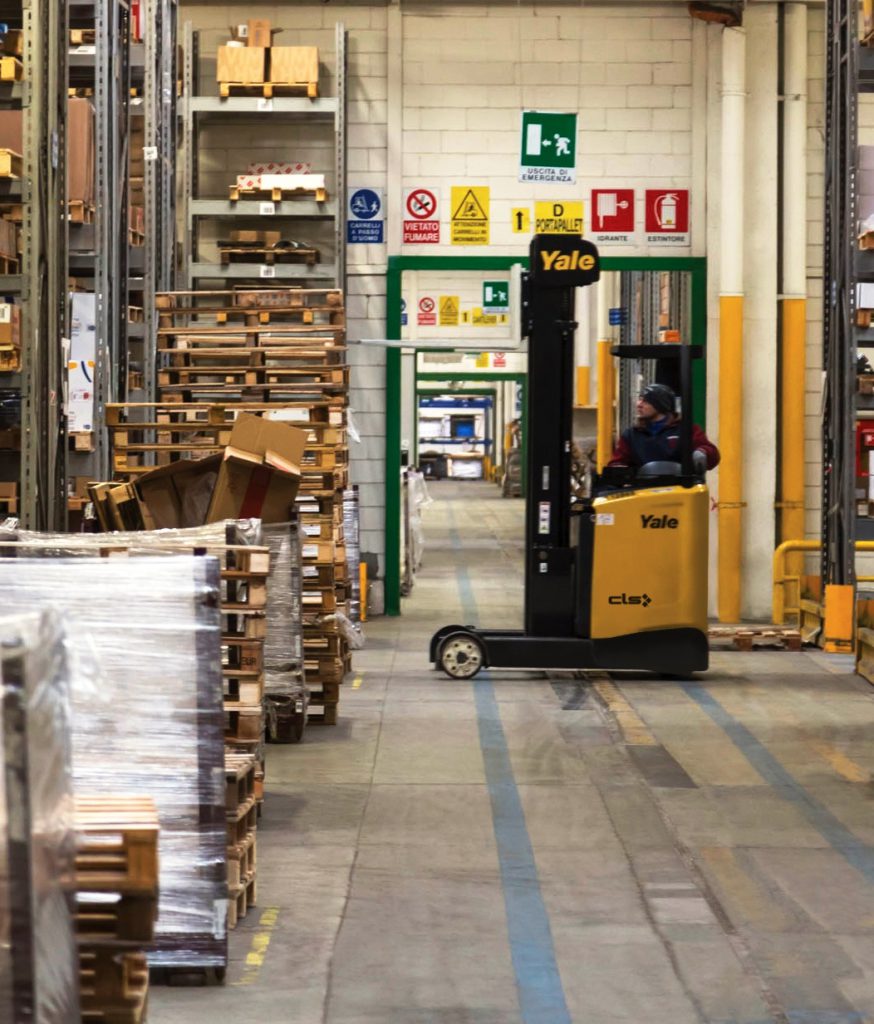 "Sacchi presented us with their specific logistics operation challenges, requiring the movement of a whole range of different items both inside and outside the warehouse on round-the-clock shifts," said Mr. Crovetto, CLS-Yale Sales Manager. "At CLS we are very proud of our close supplier-customer relationship, and we have been carefully following the changing needs and development of the logistics requirements for Sacchi for more than a decade so that we can continually adapt to their needs."
The logistics centre in Desio (Monza Brianza, Lombardy) is at the heart of this professional retail network, covering an area of 36,000 square metres, including a 3000 square metre automated warehouse for pallet stocking and 2000 square metres of automated warehousing for bulk materials and boxes, with instant availability of 50,000 items and 300,000 items on order. The warehouse structure is designed to facilitate the picking and storage of boxes, pallets and cable reels, even at great heights. The distribution centre serves Sacchi customers directly as well as through numerous branches located in northern Italy.
At the Desio headquarters, more than 80 counterbalance and warehouse range trucks are in operation, in addition to approximately 50 trucks used in the various branches of the client. The fleet is varied in order to meet the multiple handling needs of the customer, inside an impressive storage facility. The traditional counterbalanced trucks with capacities of 1500 to 4000 Kg are assisted by the vertical order pickers with the operator on board, intended for large shelves or pallet shelves in picking and storage operations, which in some cases are provided with specific equipment and specially designed for Sacchi.
The platform and non-platform electric pallet trucks are used for internal handling operations and lifting loads. The reach trucks are used for handling particularly bulky products (pallets or crates) along the warehouse lanes, thanks to the great manoeuvrability of Yale trucks in tight spaces.