Vegetable Producer Praises Seasonal Ramp Hire Opportunity
23rd January 2017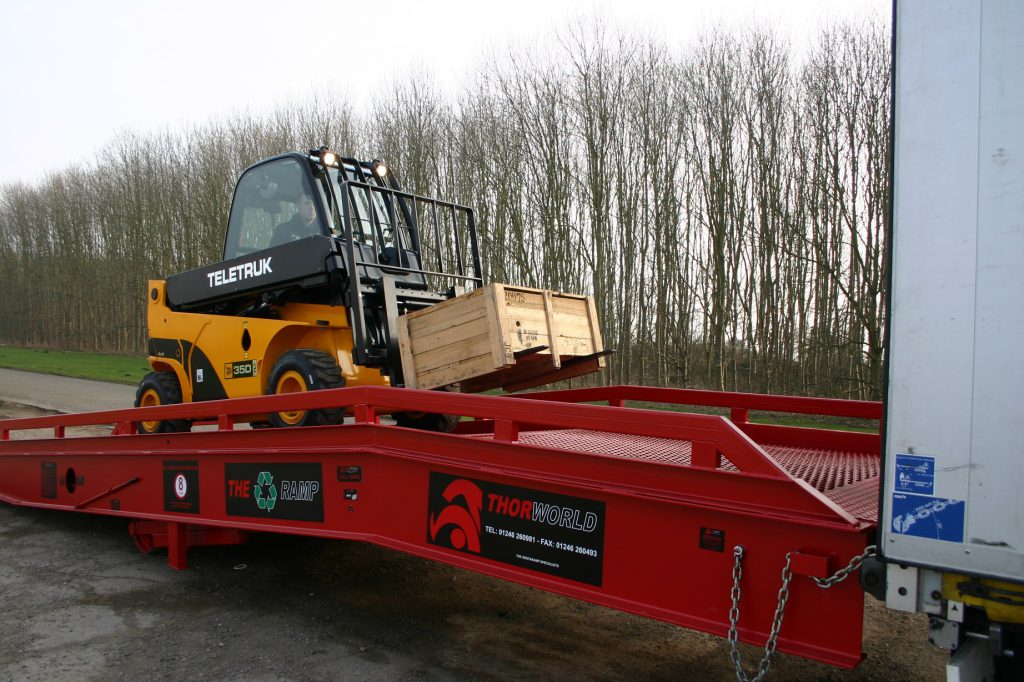 To ensure fresh carrots and parsnips were delivered to customers on-time during the busy festive period, UK vegetable producer, Alan Bartlett and Sons, used a tried and tested method for dealing with the seasonal business boom by hiring a Thorworld Industries loading ramp for the ninth consecutive year.
The family run firm, renowned for growing, washing, packing and distributing quality vegetables from its sites in Chatteris (England) and Forres (Scotland), is responsible for farms covering over 3,300 acres of countryside, and experiences its busiest time of the year in December.
With the year-round supply of carrots and parsnips forming the bulk of its business, Alan Bartlett already has three permanent loading bays installed within its Chatteris operation. However, the company experiences a seasonal surge for its vegetables in the run up to Christmas, especially as it is one of the key suppliers to three of the UKs leading supermarkets.
"When December comes, we need to be ready to fulfil the additional distribution demands placed on our business," Toby Bartlett, Company Director and son of founder, Alan Bartlett explains.
"While our loading bays are ideal for safe, effective and efficient dispatch for the majority of the year, an additional loading resource is required to give us that extra capacity to meet client demand and ensure deliveries are on time throughout December."
Toby goes on to explain how for the past nine years, his company has chosen to acquire that capacity through the convenient hire of a Thorworld "Rent-a-Ramp".
"We rent the equipment for a four week period, which enables us to distribute three average months' worth of parsnips in just two weeks. Hiring the ramp, which is used alongside our three permanent bays, allows us to up-the-pace when loading pallets into lorries enabling deliveries to leave our sites on time and in the most efficient way possible."
Thorworld Industries offers a variety of yardramp models for hire, all of which can be made available for periods between a month and five years. The hired equipment can then be returned once it's no longer needed, or purchased at a reduced rate.
Demand is at its highest for Thorworld's "Rent-a-ramp" during the Christmas and New Year periods, with the fresh produce and warehouse distribution industries being among the manufacturer's main clientele.
"Timing is everything in December," Toby concludes. "Without the additional, albeit temporary, apparatus which we hire from Thorworld to expand our loading bay facility, we run the risk of making late deliveries which is a factor we strive to, and successfully, avoid year after year, helping us maintain strong relationships with all of our clients."