Vanderlande secures orders worth more than €200 million
1st May 2015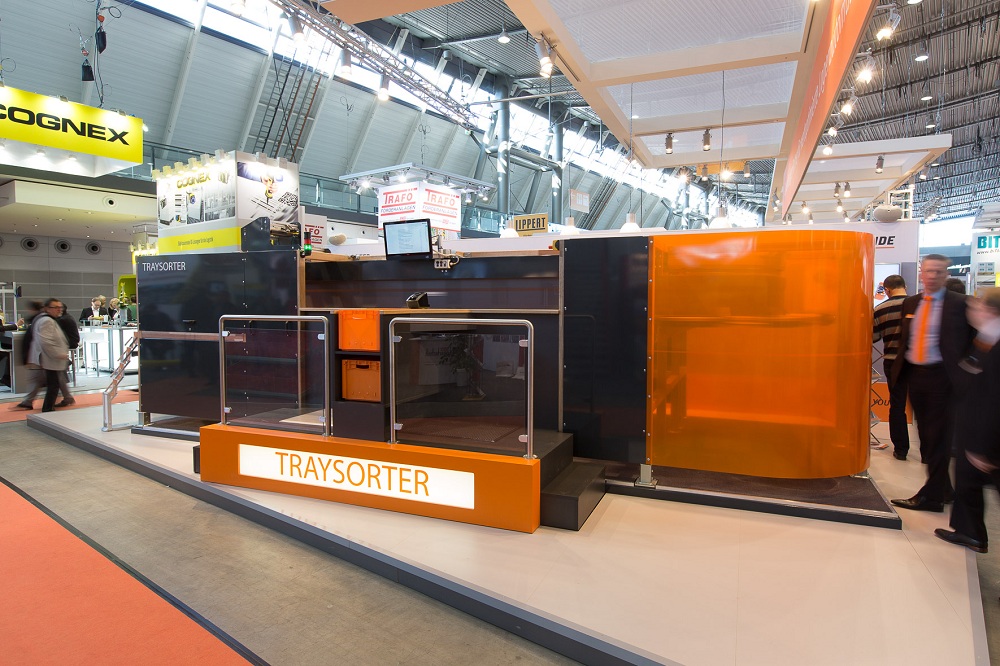 Vanderlande has confirmed that it recently has secured orders of more than €200 million – which makes the total order intake €1 billion for the 2015 financial year – for its integrated solutions in the baggage handling and parcel and postal sectors. These new contracts are above the budget forecast and highlight how it is succeeding in offering a market-leading range of innovative systems, intelligent software and life-cycle services worldwide.
The latest significant orders have been agreed with some of the world's largest airports, such as Changi Airport Group (CAG), which has selected Vanderlande as the baggage handling supplier for the Terminal 1 Redevelopment project at Singapore Changi Airport. The decision is a significant landmark in its history, as this is the company's largest-ever baggage handling contract in the Asian market.
Vanderlande's STACK@EASE will also be installed in the Terminal 3 Integrated Baggage facility at London Heathrow Airport, forming an integral part of one of the world's most complex and technologically advanced baggage handling systems. This highly flexible loading aid solution takes the heavy lifting out of packing containers (ULDs) and carts to optimise productivity and minimise the operators' physical workload.
The company has been awarded its 100th site-based service contract following an agreement with the Airlines Committee of Hawaii, Inc. (ACH). The three-year programme started on 1 March 2015 and involves a site-based team of more than 50 employees. In addition, Vanderlande has confirmed an operations and maintenance contract for the existing terminal at Al Maktoum International DWC in Dubai.
A significant order from Deutsche Post DHL has also been made with a frame agreement for the supply of the sorting and logistics handling systems for its new network of parcel delivery bases throughout Germany. This and other investments have been driven by the growth of e-commerce and consumer demand for excellent service, and faster and more reliable deliveries.
Goof Hamers, Vanderlande's CEO, commented: "These valuable new orders are confirmation of Vanderlande's excellent track record for reliability, commitment and long-term business relationships. These partnerships have been driven by the need of our international customers to increase efficiency and reduce costs, and our reputation for in-depth knowledge and experience of their businesses.
"Our aim is to provide them with value-added automated material handling solutions, all tailored to meet their specific needs. An innovative and sustainable range of integrated products and services ensures that Vanderlande's customers have the capability to earn more from our systems and be more competitive."


Company profile of Vanderlande

Vanderlande is the global market leader in baggage handling systems for airports, and sorting systems for parcel and postal services. The company is also a leading supplier of warehouse automation solutions.
Vanderlande's baggage handling systems move 3.2 billion pieces of luggage around the world per year, in other words 8.8 million per day. Its systems are active in 600 airports including 17 of the world's top 25. More than 20 million parcels (300 packages per second) are sorted by its systems every day. These have
been installed for a variety of customers including the four largest parcel and postal companies in the world. In addition, 12 of Europe's top 20 e-commerce companies and many distribution firms have confidence in Vanderlande's efficient and reliable solutions.
The company focuses on the optimisation of its customers' business processes and competitive positions. Through close cooperation, it strives for the improvement of their operational activities and the expansion of their logistical achievements. Vanderlande's extensive portfolio of integrated solutions – innovative systems, intelligent software and life-cycle services – results in the realisation of fast, reliable and efficient automation technology.
Established in 1949, Vanderlande has more than 3,300 employees, all committed to moving its customers' businesses forward at diverse locations on every continent. With a consistently increasing turnover of more than one billion euros, it has established a global reputation over the past six decades as a highly reliable partner for value-added automated material handling solutions.
For more information about the company, its products and technology, as well as career opportunities, please visit www.vanderlande.com.