UniCarriers Rebrands to Mitsubishi Forklifts
19th January 2023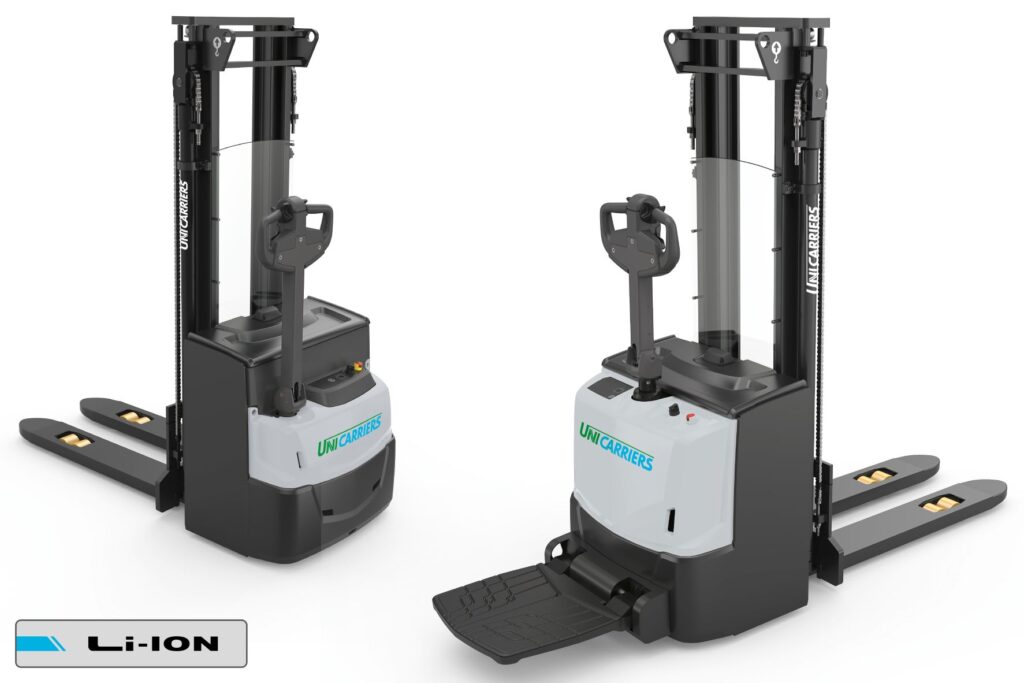 Logisnext UK Ltd is delighted to announce that the brand UniCarriers is now replaced in the UK by Mitsubishi Forklift Trucks. This change is part of the European strategy of the company's owner, Mitsubishi Logisnext Europe (MLE).
Since the acquisition of UniCarriers Corporation Ltd. back in 2017, Mitsubishi Logisnext Group has applied the strategy of ensuring that all wholly owned subsidiaries are taking Mitsubishi Forklift Trucks branded products to market in Europe. This project started in April 2021 and has reached completion with the UK subsidiary (Logisnext UK Ltd) rebranding on the 1st of January 2023.
Rebrand announced following business merger
The Mitsubishi Forklift Trucks brand has been available in the UK since the 1970s, supplied by an established dealer network. In January 2023 this supply chain is now enhanced by the introduction of the direct to customer organisation with the re-branding of the UniCarriers business. Since the independent dealer network and the direct sales operation have been serving complementary customer segments, we emphasise that customer communication will largely remain unchanged other than a change in brand. Together, these two routes to market aim to increase the Mitsubishi Forklift Trucks market share by providing tailored customer handling and service solutions.
Mitsubishi Forklift Trucks supply materials handling products for logistics and warehousing, designed and manufactured at the group's production facilities in Sweden, Spain, Finland, PRC and Japan. Consequently, our spread of customers is involved in storage and distribution warehousing as well as manufacturing with interests that include the production of food & beverages, pharmaceuticals, consumer goods, metal & automotive and the building industry.
Mitsubishi Forklift Trucks is a brand of Mitsubishi Logisnext Europe (MLE). MLE is an international, multi-brand material handling solution provider operating through an extensive network of owned and independent sales network. MLE is part of the global Mitsubishi Logisnext Co. Ltd (ML), based in Kyoto, Japan.
ML is the world's fourth-largest industrial truck manufacturer, present in over 100 countries, with 11,000 employees and total sales of around £2,777 million GBP (As of March 2022). It is a component of the Mitsubishi Heavy Industries group — a world leader in manufacturing dedicated to continuing progress through technological advancement. Mitsubishi Forklift Trucks is synonymous with quality, reliability, and value for money. Through innovative design and state-of-the-art materials handling technology, we set a standard that defines everything we do.