UniCarriers Launches European Training Centre in Denmark
8th March 2017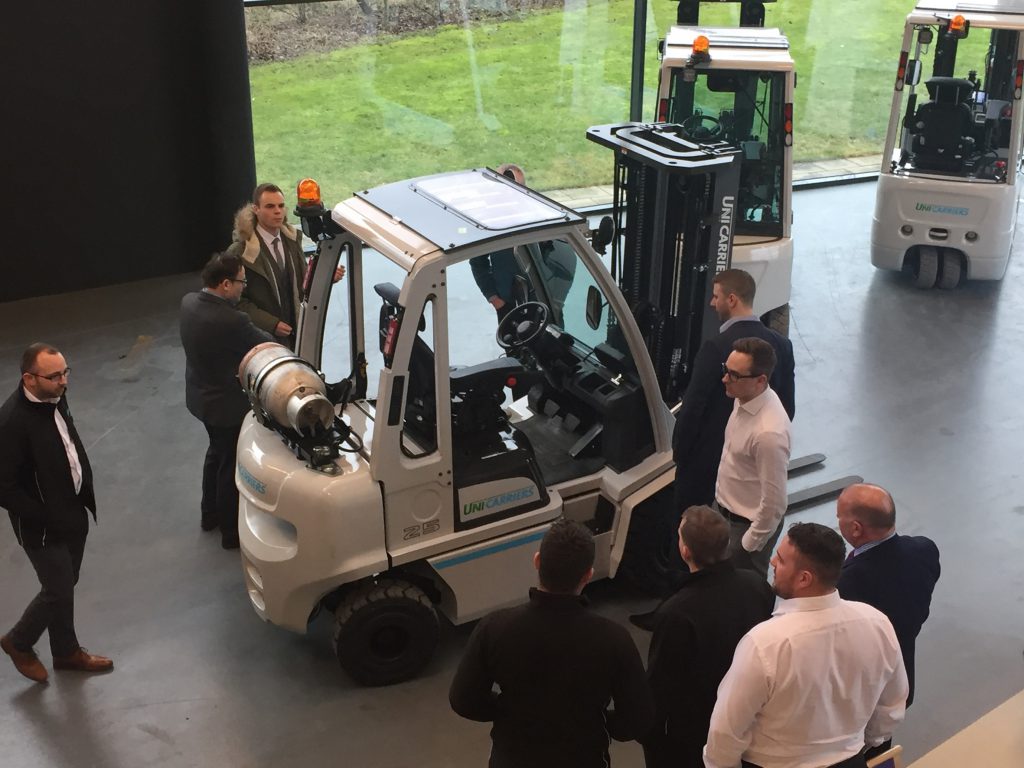 UniCarriers has launched its European training centre in Greve, Denmark, with the aim of setting new standards in learning and development. Employees, dealers and distributors can now take part in a comprehensive training programme with immediate effect at the UniCarriers Academy. In addition to the training rooms themselves, there is also a 700m² showroom offering ample space for practical sessions and machine demonstrations.
"Even in the past, UniCarriers has focused on developing its employees and business partners with further training on a continuous basis. The new academy, however, allows us to create uniform standards across Europe," explains Marie-Laure Tarlier, HR Director and Group HR Projects Manager at UniCarriers France. The range of services comprises technical workshops, product training courses and sales training. There is a particular emphasis on training for new products and solutions. Dealers and employees thus receive up to date, standardised specialist knowledge on products and solutions before sales are launched. Further modules, such as management workshops, are to be added to the programme in the future. The UniCarriers Academy catalogue provides an overview of the extensive training programme. The academy aims to train about 200 business partners and employees in the first year, using both external and in-house trainers from all over Europe.
The joint workshops in small groups will help to strengthen relationships between colleagues in Europe and make it easier to share knowledge and information throughout the company. This Learning & Development platform provides the basis for UniCarriers to continuously create a difference to business partners, end customers as well as employees. The UniCarriers Academy is managed by Group HR and will facilitate planning and travel arrangements in order to make it as easy as possible for participants to organise their advanced training. The facility's proximity to Copenhagen airport ensures that it is easily accessible.