UniCarriers Gives More Detail on IFOY Nomination
19th January 2017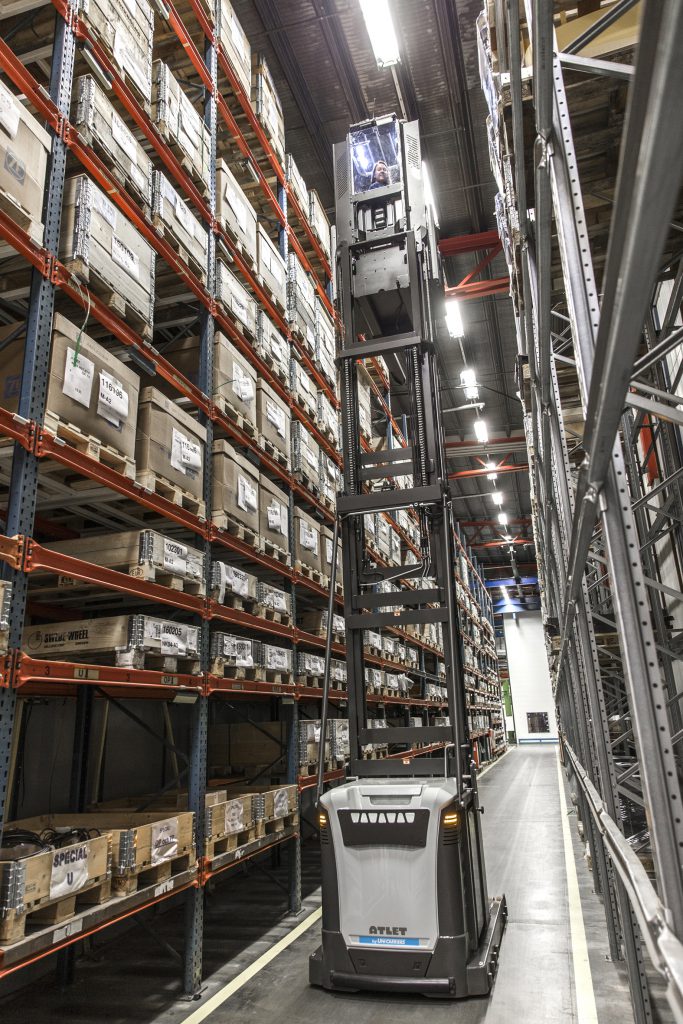 UniCarriers has reacted to its nomination in two categories for the coveted International Forklift Truck of the Year (IFOY) awards. The newly developed high-level order picker EPH 125 with pick heights of up to 12.1 m is in the Warehouse Trucks category, while the Driver Presence Sensor® (DPS), an ergonomic alternative to the dead man's switch for EP trucks, has also been selected for Special of the Year. The IFOY awards will be presented on 9 May 2017 during the 'transport logistic' show in Munich.
The EPH 125 impressed the expert jury as a cost-effective picking solution for busy operations in high-bay warehouses. At up to 12 km/h, this order picker is not only pretty fast, but also very economical when on the move thanks to its high-performance battery featuring eco mode. Eco mode ensures that the vehicle's battery consumption is reduced noticeably. Work can thus be carried out efficiently, especially when you also take into account a 42 percent improvement in driving speed and a 68 percent faster lifting speed compared to its predecessor.
In the Special of the Year category the jurors award recognition to a special component or technical feature. The Driver Presence Sensor® (DPS) has been nominated, which offers a new alternative to the dead man's switch, combining safety with ergonomic design. The DPS comprises sensor technology which covers the entire driver's cab platform on the EPH and uses weight to detect whether an operator is on the vehicle. This safety check means that there is no need to actuate a pedal or lever to put the forklift into operation. The machine driver can thus sit in a comfortable position while working without needing to think about where the dead man's switch is located.
The decision on which devices and solutions will be given an IFOY award will be made during the IFOY Test Days and the IFOY Innovation Check in March. The jury will subject the finalists to thorough examination and compare them to competitor devices also available on the market. The evaluation criteria include innovative value, technology, design, ergonomics, handling, safety, cost effectiveness and sustainability.