UniCarriers Develops Ergonomic Alternative to Dead Man's Switch
12th April 2017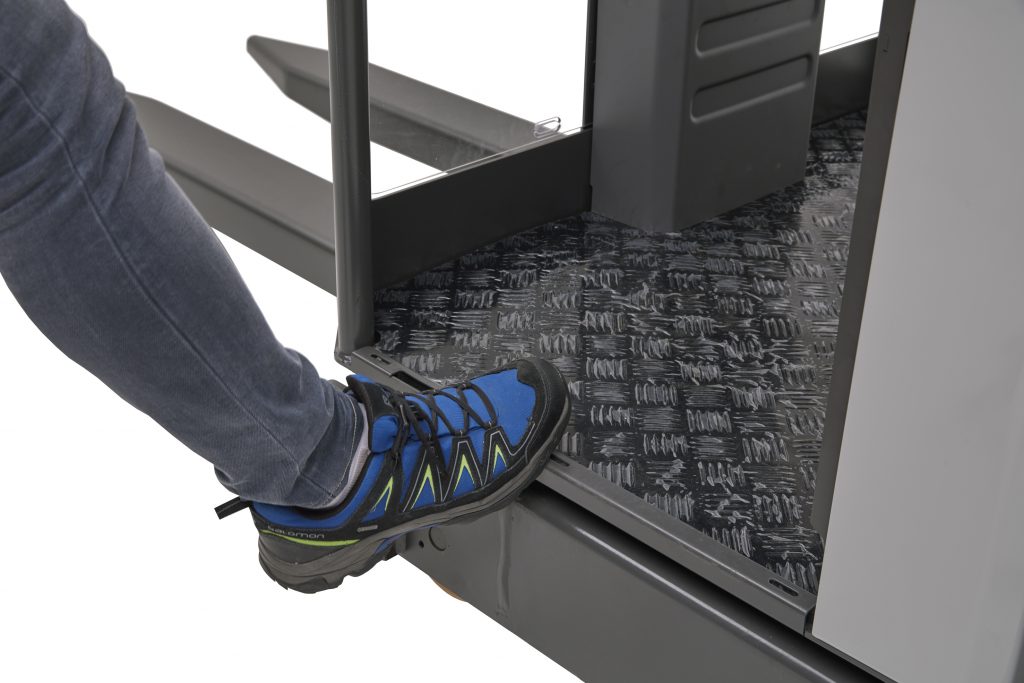 UniCarriers has developed the new Driver Presence Sensor® (DPS) – which it says is an ergonomic alternative to the dead man's switch on order picking trucks. The DPS covers the truck's entire working platform – improving both operator ergonomics and safety. Trucks are activated ready to operate as soon as the sensor technology detects the driver's presence based on their weight. 20kg will activate the truck, consequently there is no longer a need for a dead man's switch with a fixed position, which limits the machine driver's freedom of movement. This new technology is fitted to models in the new EP generation of UniCarriers order pickers.
All industrial trucks are required to feature a dead man's device for safety reasons. Such devices normally consist of a hand or foot switch which the operator needs to activate to put the machine into operation. Upon exiting the truck either deliberately or accidentally, it comes to a quick stop. As a consequence, operators on order pickers with a wide working platform need to stand in the same place at all times to activate the dead man's switch. This restricts freedom of movement and leads to an unergonomic posture. Negative effects may include pain or muscle tension. In extreme cases, repetitive strain injury (RSI) syndrome may occur, causing discomfort due to repetitive tasks. With DPS, UniCarriers has developed an ergonomic alternative to the dead man's switch to prevent such injuries. The order picker's floor is equipped with sensors covering a large central area, which uses weight to detect whether an operator is present. The driver can therefore adopt a comfortable posture on the working platform without needing to think about where the dead man's device is located. The sensor is activated regardless of the direction that the machine is moving in. "The DPS enables us to unite greater operator safety with optimum ergonomic design. The sensor technology allows trucks to be easily used on a daily basis and complements the extensive equipment features on UniCarriers machines," affirms Tony Boynton, Group Product Manager VNA, BCO & Logistics Analyser at UniCarriers. The ergonomic configuration is also enhanced by the soft cushioned floor. Its smooth, flat design also ensures there are no tripping hazards when the driver moves around the cab.
The DPS is automatically activated as soon as an operator boards the order picker and enters a valid PIN in the truck computer. The registration is necessary to prevent unauthorised use of the machine. The floor sensor needs to be calibrated on a daily basis to prevent any incorrect functioning. The driver merely needs to move their feet from the platform edge to the centre to verify correct functioning. If this safety check fails, the machine cannot be put into operation. A high level of standardisation means the new safety system is suitable for all types of order pickers. It will first be put into use on new models in the UniCarriers EP series of order pickers.