Third 'World of Material Handling' Event Opens in Mannheim
5th June 2018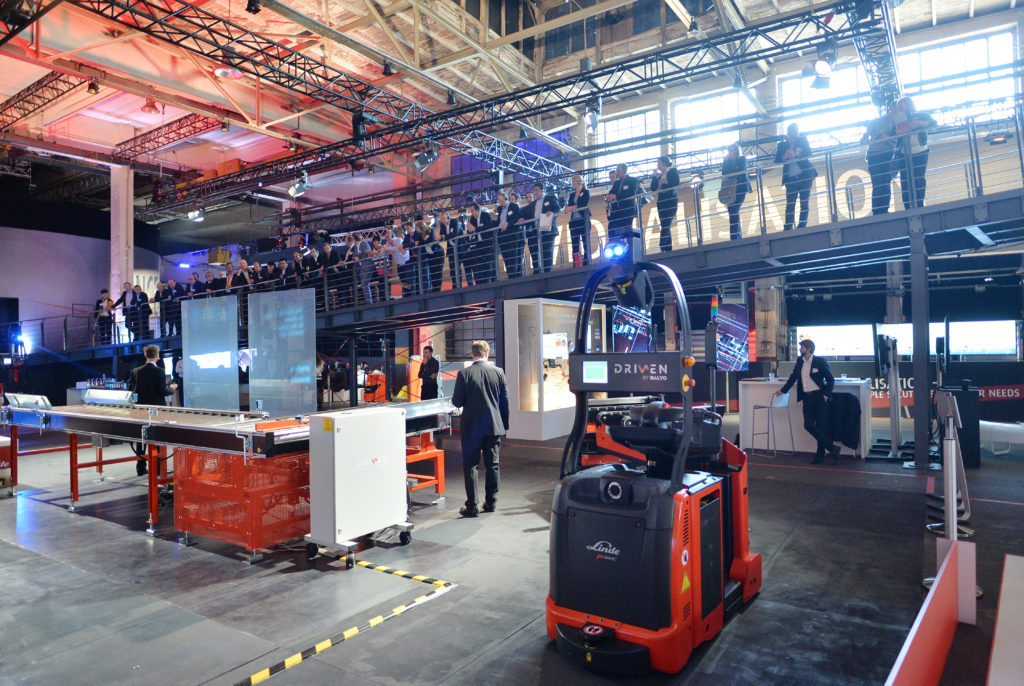 Linde's 'World of Material Handling' (WoMH) intralogistics fair has opened today in Mannheim. Until next Friday at the city's Maimarkt (June 15), leading industrial companies will showcase current technological capabilities and possibilities.
"Simplexity. The Art of Smart Solutions." is the motto of the third staging of this bi-annual event (2016 event pictured), and Linde says it's also a promise. "We are demonstrating to our customers how they can meet complex demands by using state-of-the-art technology," says Christophe Lautray, Chief Sales and Services Officer at Linde Material Handling. The company has set itself the goal of making intralogistics processes more efficient, cost-effective and even safer, all at the same time.
Live demonstrations of typical customer applications – such as the loading and unloading of trucks, the storage of goods and order picking – can be seen at the 13,000 square metre venue. In addition, presentations by experts and individual customer consultations are in store for over 5,000 anticipated visitors.
Additional companies represented at the trade show are Dematic, Continental, Grammer, Blaxtair, Durwen, Kaup, Ravas, Vetter, Actil, Balea, Exide, Fronius, Hoppecke, Meyer & Bolzoni, Midac and Plug Power. Integrated throughout the various exhibition areas, the idea is to demontrate that intralogistics thrives on the cooperation and networking not only of technologies and processes but also on the part played by manufacturers of intralogistics equipment.
"It is important to us that our customers can see more than just our newest models," says Linde-CSO Christophe Lautray: "The World of Material Handling is our chance to present them with the wide range of possibilities arising from the interaction of vehicles, technologies and solutions. If hundreds of thousands of products are to be made available within just a few hours, the processes in the background must function like clockwork," says Lautray.
Find out more at www.worldofmaterialhandling.com.